Bulls, Water fights, and Verbena (open-air music and dancing)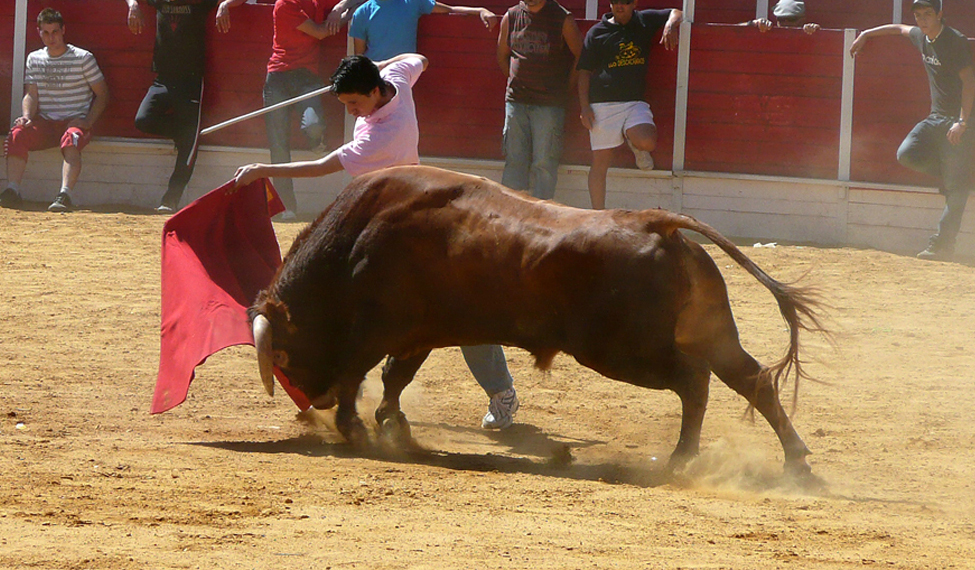 Description of the party
Bull runs that begin at one in the afternoon, with traditional  openingchupinazo(bangs), and bullfights in the afternoon. The festivities of Almodóvar del Campo are eminently about the bullfights, but they are complimented by the water fights in the local clubs and the dances in the Verbena de la Rosaleda. 
Festival of Regional Touristic Interest.
DATE OF CELEBRATION:
During the festivities of the municipality, from 11th – 19th September
SUGGESTIONS:
The bull runs in this town are famous for being among the oldest in Spain, dating back to the fifteenth century. The visitor can enjoy the Fiesta del Toro by running, or by trying the art of the bull fight with the release of the heifers in the plaza de toros. 
Gallery
Encierros de Almodóvar del Campo
Encierros de Almodóvar del Campo
Encierros de Almodóvar del Campo
Encierros de Almodóvar del Campo
mas