More than three thousand visitors every year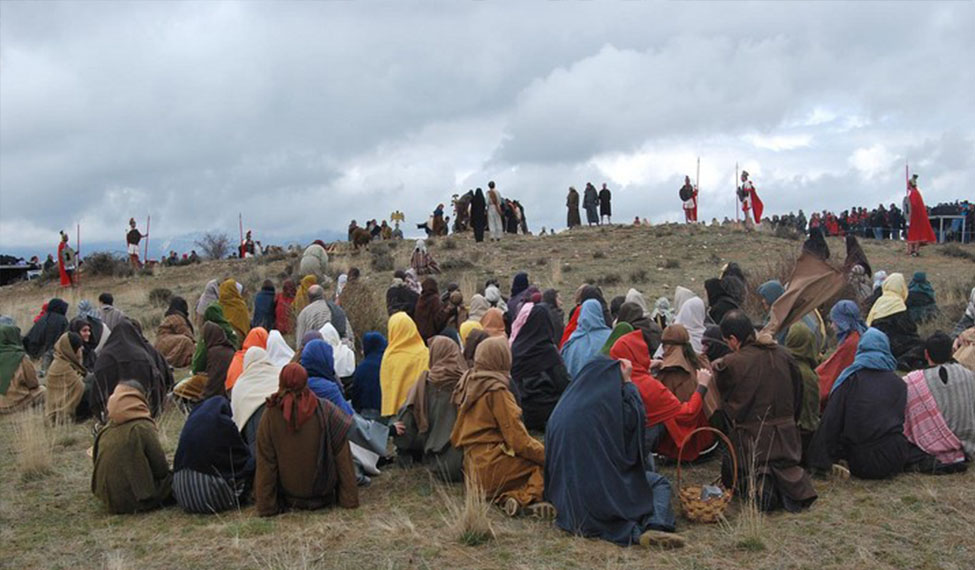 Description of the party
Very few dramatizations of the Passion of Christ performed by non-professional actors stir up as much excitement as they do in Hiendelaencina. For more than forty years, this town of only 150 inhabitants has prepared the costumes, stages, and sites where the performances take place. With an adapted text from the Bible, and full of popular expressions, we take part in the Last Supper, the Mount of Olives, the Judgement before Caiaphas, then before Pontius Pilate, the ascent to Calvary, and the Crucifixion, especially spectacular due to its performance on one of the hills near the town.
Festival of Regional Touristic Interest.
DATE OF CELEBRATION:
Varies. Good Friday, from 12:15-14:00.  
SUGGESTIONS:
It is necessary to arrive early to Hiendelaencina and leave your car in the outskirts of the town due to the large amount of visitors.
Gallery
Pasión Viviente
Pasión viviente
Pasión Viviente
FIESTA DE LA PASIÓN VIVIENTE DE HIENDELAENCINA
FIESTA DE LA PASIÓN VIVIENTE DE HIENDELAENCINA
mas