Flowery springtime dances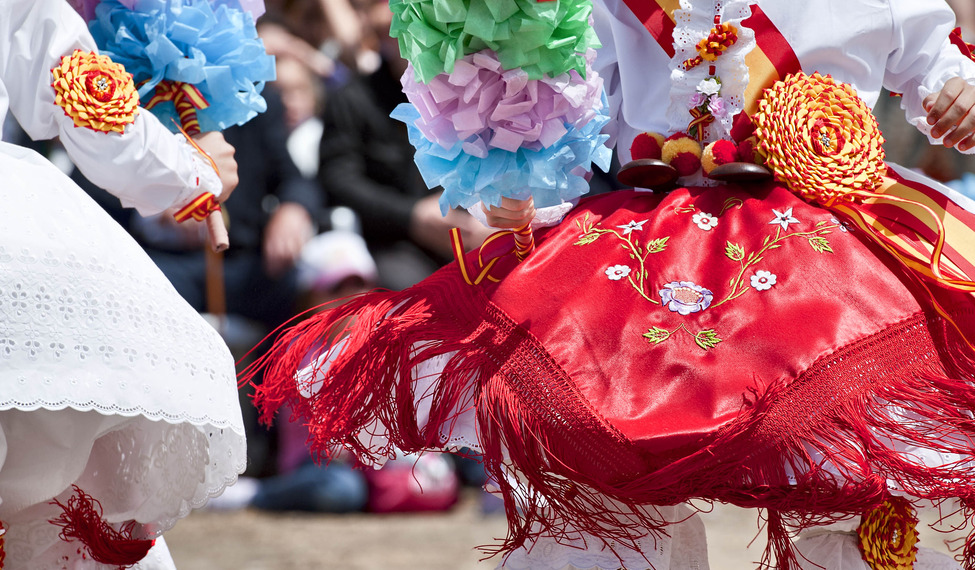 Description of the party
On April 25thdancers from Méntrida accompany the Virgen de Nuestra Señora de la Natividad (Our Lady of the Nativity) along her itinerary to her hermitage at Berciana hill. The dancers are 8 children, dressed in white and red, who perform hitting stick, stick and ribbon dances … Spectacular is the Arch Dance, in which dancers hold a semicircular flower arch with one hand, moving only their feet. And very eye-catching is theBaile de la Bandera de los Sargentos(sergeants' flag dance), guardians of the Virgin image.
Festivity of Regional Tourist Interest
DATE OF CELEBRATION:
From April 24thto 27th.
SUGGESTIONS:
On April 25th, after the dances, Méntrida citizens go off to their "ranches" –spaces at Berciana hill- to have lunch. It does not matter if you do not know anyone: at the city streets we will find many places to enjoy the succulent local gastronomy and the excellent Méntrida wine DO.
Gallery
ROMERÍA EN HONOR DE NUESTRA SEÑORA DE LA NATIVIDAD
Romería en Honor de Nuestra Señora de la Natividad de Méntrida
ROMERÍA EN HONOR DE NUESTRA SEÑORA DE LA NATIVIDAD
ROMERÍA EN HONOR DE NUESTRA SEÑORA DE LA NATIVIDAD
mas