Long pilgrimage, very beautiful landscape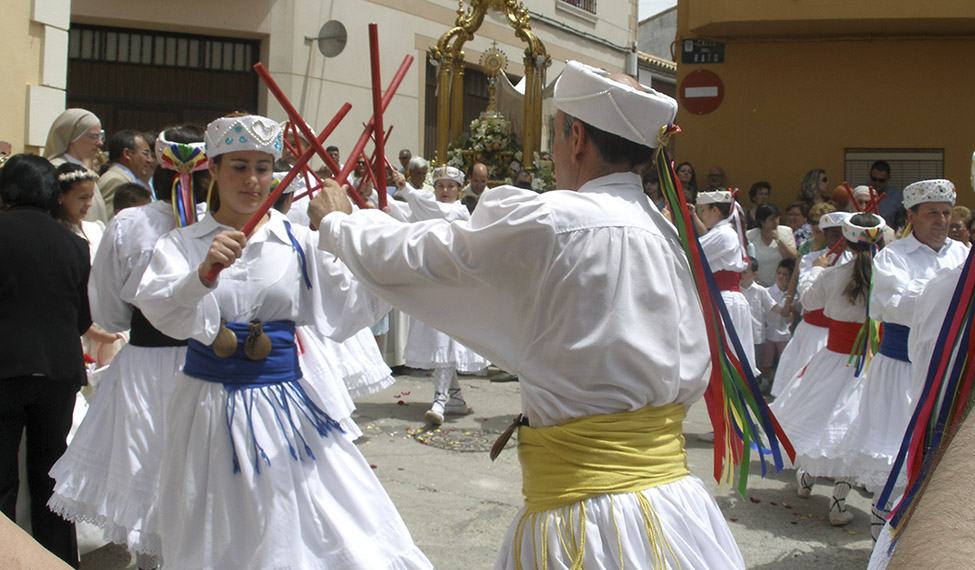 Description of the party
17 kilometers of pilgrimage carrying the Virgen de la Consolación (Our Lady of Consolation), from her hermitage to Iniesta church. The route is a reason to twin with nearby municipalities, lunches at the countryside and a soaking with the water from the fountains and springs, plentiful along the way. Its rocky landscape, engraved by the Cabriel River, has a high scenic value, surrounding the pilgrims with its great beauty. It is not uncommon seeing golden eagles overflying them, nor Iberian ibexes running away, scared of the pilgrims passing by.
Festivity of Regional Tourist Interest
DATE OF CELEBRATION:
Penultimate Sunday in August, pilgrimage from the hermitage to the village, and the start of the Patron Saint festivity. On Whit Sunday, the image is taken from the Horcajo church to the hermitage.
SUGGESTIONS:
Along the way we find the "bolos" or "cucos", structures with cone-shaped roofs used as shelter, which are part of the popular architectonic heritage of La Manchuela region.
Gallery
Virgen Consolación
Romería y Fiesta en Honor de la Virgen de la Consolación de Iniesta
mas