El Bohío: the new La Mancha flavor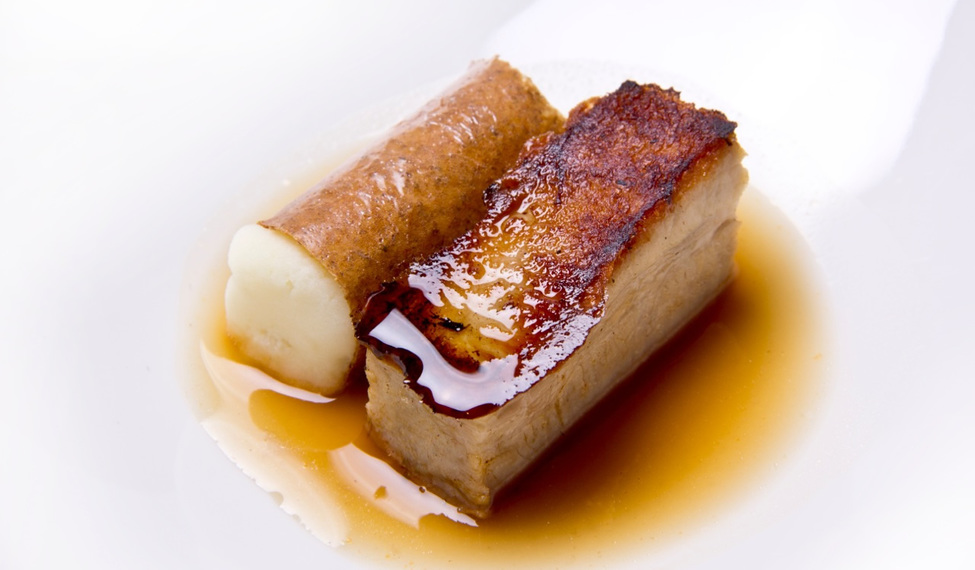 Gastronomic visit
JOSÉ RODRÍGUEZ, THE CHEF, ONE MICHELIN STAR
El Bohío, with José Rodríguez at the front of the kitchen, from the quietness and La Mancha color of Illescas, has managed, from the same flavors as ever, to develop a signature cuisine that has positioned this restaurant at the gastronomic forefront. José, and also Diego Rodríguez, his brother and maître, are the third generation of a family that lives off the pleasure of creating to feed their visitors since 1935.
EL BOHÍO
From the naturalness, the quality and the tradition of this family from La Mancha, the place where they grew learning dishes, aromas, ingredients and mixtures, their interest in gaining knowledge and their creativity in the stoves have led them to their own signature, renowned inside and outside Spain. Among the track record that backs them up we might mention: first prize Ex Aequo at the I Castile-La Mancha Hospitality Contest, in 1997, 2002 Castile-La Mancha Medal for Tourist Merit, National Gastronomy Prize, First Michelin Star in 1999, Prize for the Best List of Wines of the Gourmetour Guide in 2005, Two Award Prizes of the Wine Spectator magazine and 2002 Decantador Prize at the III Wine International Venue.
Their exquisite dishes, neatly served in a beautiful dining hall, are wrapped in delicious wines from their spectacular wine cellar. The menu is also grouped into different gourmet sampling menus that will delight those diners willing to keep on savoring this flawless creative evolution of La Mancha cuisine.
ADDRESS AND OPENING HOURS
81, Castilla-La Mancha Av.
Illescas (Toledo)
(+34) 925 511 126
Avda. de Castilla-La Mancha, 81
Illescas (Toledo)
925 511 126
info@elbohio.net
Gallery
Restaurante el Bohío
Restaurante el Bohío
Restaurante el Bohío - José Rodríguez
mas