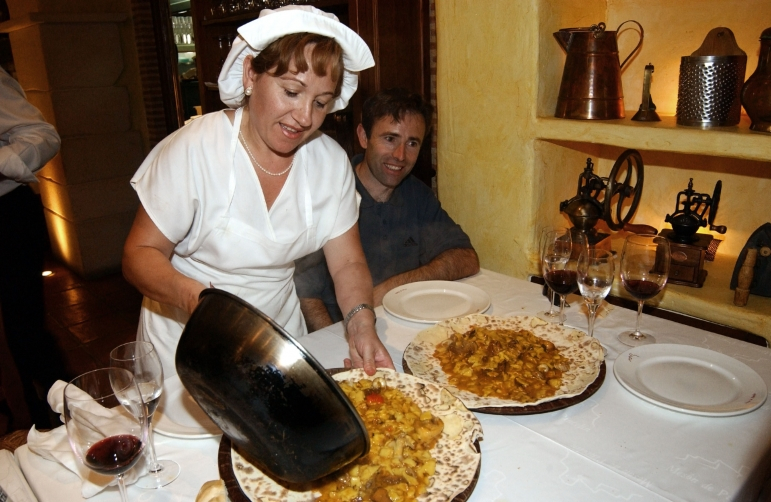 Description
One of the main components of this succulent dish is thetorta cenceñafrom La Mancha, a kind of bread without yeast which brings back to our minds the mixture of Arab, Christian and Jewish cultures present in Castile-La Mancha.
The gazpacho manchego is a very soupy stew, with bits of rabbit, hare, chicken or partridge, and with the torta cenceña crumbled inside. It is also known asgaliano, the name used by Cervantes in the Quixote, and traditionally was eaten using the torta cenceña as the dish.
There is no noon, afternoon or night which is not cheered up in the streets anywhere in Castile-La Mancha by enjoying the gazpacho manchego.