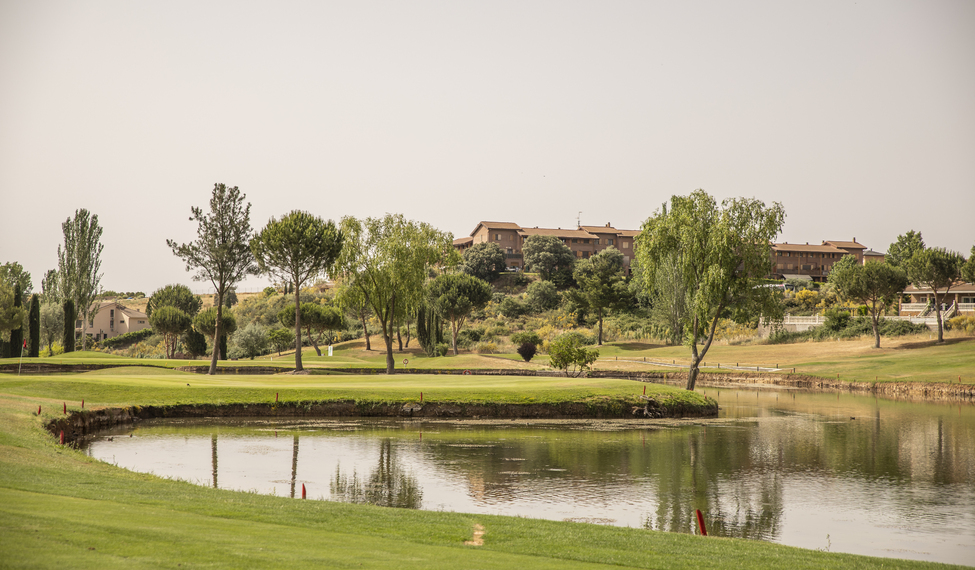 Description
Inaugurated in 1996, this course, par 72, has 18 holes. A very technical course, according to specialists.
There is an enclosed area exclusively for practicing the short game. Golf school for adults and children. You can rent cars and electric or manual carts. Parking is free. Restaurant and pool. And a tent for special events or out of the ordinary events.
There are tournaments and competitions of a social nature.
Membership options with a yearly fee of 90 euros.
OTHER INTERESTING FACTS
40 minutes from Madrid via the A2 or via the toll road R2.
Gallery
Green Sire Golf Cabanillas
Green Sire Golf Cabanillas
Green Sire Golf Cabanillas
Green Sire Golf Cabanillas
Green Sire Golf Cabanillas
mas