Home of the Erodium paularense
David Blázquez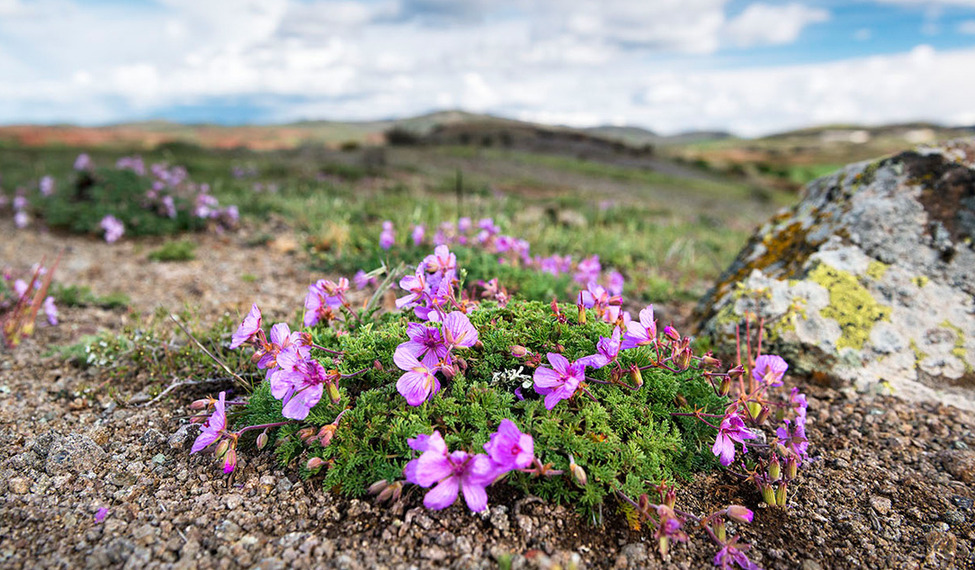 Visit
MAIN ATTRACTIONS
We are in La Miñosa, a small town in the northern highlands of Guadalajara. Occupying nearly 100 hectares, composed by a series of andesite outcrops (an ancient magmatic rock) emerged from a combination of eruptions and earthquakes. Its appearance gives great geomorphological interest to the area and valuable information on the geological evolution of the place and of Sistema Central (mountain range).
WHAT WE'LL SEE
One of the most striking things is the existence of a valuable floral endemism. It is the erodium paularense, a beautiful small flower listed as a vulnerable species and of which 80% of the world's population is included within the boundaries of this microreserve. The remaining 20% can be seen in the province of Madrid.
ACCESS
Free and easy access: from the road CM-110 that joins the Atienza and Segovia. 
MOST SUITABLE VISIT TIME.
All year round. The Erodium paularense flowering occurs in late spring.