Let yourself be hypnotized by a natural mosaic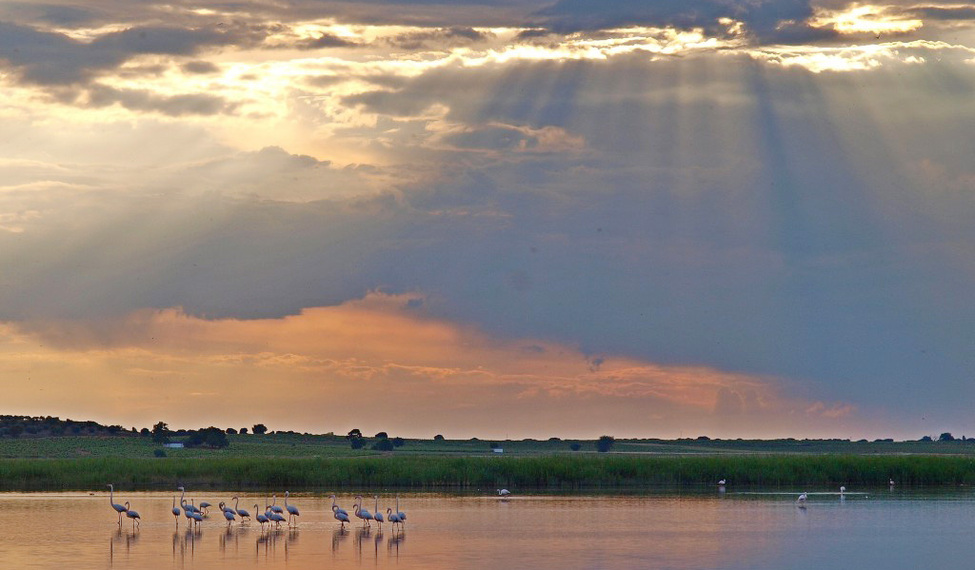 Visit
MAIN ATTRACTIONS
Like when looking through a kaleidoscope, the crops of the zone seem, from the heights, a mosaic of colours. Therefore, the spotlight of all the river basin is Peñahueca Lagoon. Of a high landscaping value, among its waters, small islands emerge. There is, in addition, a characteristic that differentiates it from the rest: its chromatic wealth hypnotizes the visitors during summer.
WHAT WE'LL SEE
It is essential to pay attention to the reproductive gull-billed tern and the cranes during its migration. It is also curious to observe the flamingo walking between the Mediterranean reed bed prairies. It is a saline wetland whose importance is in the vegetation that has, and which only grows in saline grounds, as well as in the fauna that inhabits the place.
ACCESS
From the capital Toledo by the highway CM-410 to Villacañas. Over one hour drive. From this locality, TO-3077 takes us to the lagoon. Open access.
MOST SUITABLE VISIT TIME. WHAT TO TAKE
Summer is recommended, in order to be able to enjoy the chromatic value of the lagoon. A camera is a must to capture the flamingos.