Explosive lagoon between crops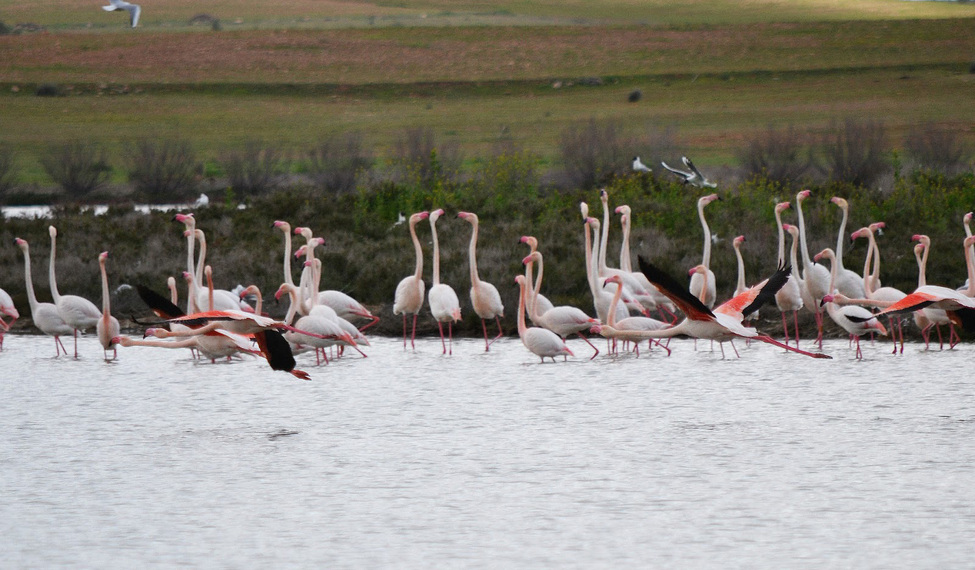 Visit
MAIN ATTRACTIONS
In the heart of the Manchega plain, a great lagoon –emerged between crops fields and pastures– surprises. And even more if we discover that it is not a simple one. From the 12th century, saltpeter of its waters was extracted for powder manufacture. Nowadays, during the dry seasons it expels salt to the surface, process that disappears with the arrival of precipitations. It is in an excellent state of conservation since it was recovered in 2007.
WHAT WE'LL SEE
The landscape formed by Tajus river depression, originated during the dinosaurs era, where Tirez Lagoon had been formed. We will see a non-habitual flora of the humid zones of Europe, and with cases of extinction threat. At a faunal level, the interest of the zone is fundamentally the steppe species, like little bustard and stone-curlew; as well as the aquatic birds of the lagoon. Pay attention to the collared pratincole and the common crane!
ACCESS
From the capital Toledo by the highway CM-410 to Villacañas. Over one hour drive. From this locality, TO-3077 takes us to the lagoon. Open access.
MOST SUITABLE VISIT TIME. WHAT TO TAKE
Any time of the year. Binoculars and a camera are essential to capture and enjoy the birds at the lagoon.
Gallery
Laguna de Tirez
Laguna de Tirez
mas