A bottomless lagoon that was already liked in the Prehistory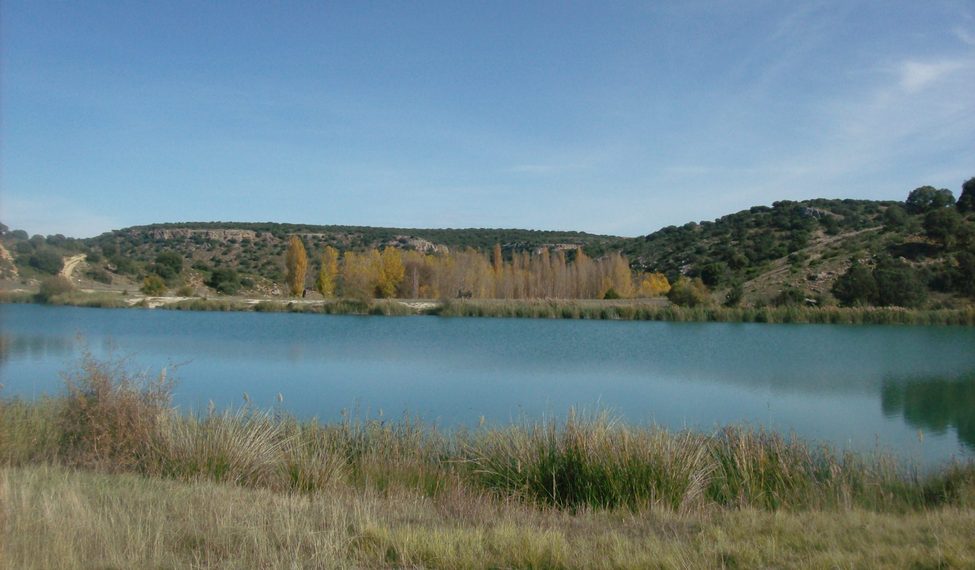 Visit
MAIN ATTRACTIONS
This spectacular Lagoon is the perfect place to enjoy its waters in summer, and discover its surroundings throughout the year. The Paleolithic hunters already liked it: there are natural caves with paintings in its surroundings. Its waters have a reputation of not having depths.
WHAT WE'LL SEE
If you go around it, you may see otters, badgers, stone martens, polecats, wildcats and genets. And if you like watching birds, you will see throughout the year mallards, waterhens, water rails, little grebes, grey herons, great cormorants and common sandpipers when it is not breeding season. In the waters of the lagoon, we find the European tree frog and the Mediterranean turtle.
ACCESS
By the road to the village Masegoso –Albacete–, and from there, take the road that leads to theJardín. You will find a path to the left indicating Arquillo Lagoon Natural Monument. Take the road, and when you will reach the bifurcation, the road on the left leads directly to the lagoon. Open access.  
MOST SUITABLE VISIT TIME. WHAT TO TAKE
Recommended throughout the year, due to the mild climate of the area. Do not forget the camera for animals and landscapes and proper footwear to enjoy the walks.
Gallery
Laguna del Arquilllo
Laguna del Arquilllo
mas