Confluence of the Alcaraz river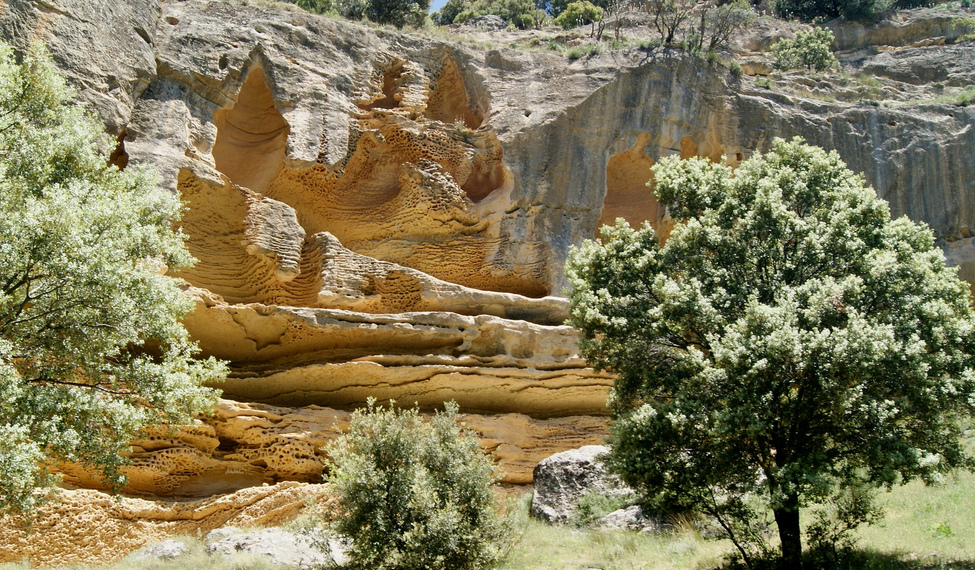 Visit
MAIN ATTRACTIONS
Escorial and Mesta rivers, at their joining with Alcaraz river, form a landscape of reliefs, gorges, limestone walls and waterfalls of great landscape beauty. Inhabited by endangered plants species and animals like ferret.
WHAT WE'LL SEE
Rocky walls that seem to be porous due to erosion, in which exclusive plants to the province of Albacete grow, like the Coincya rupestris, with yellow flowers and the carnivorous one Pinguicula mundi. The Spanish autochthonous crab still survives in the river. Bonelli's Eagle and Eurasian eagle-owl, among others, inhabit its crags.
ACCESS
From Alcaraz, take the road Alcaraz-Mesta.
More information at the Alcaraz tourist office located in Mayor street, 3. Tel: (+34) 967 380 027. Email: alcarazturismo@hotmail.com
Gallery
La Molata y los Batanes, Roquedo
La Molata y los Batanes. Roquedos
La Molata y los Batanes. Valle
mas