Rocks in the form of "enchanted city"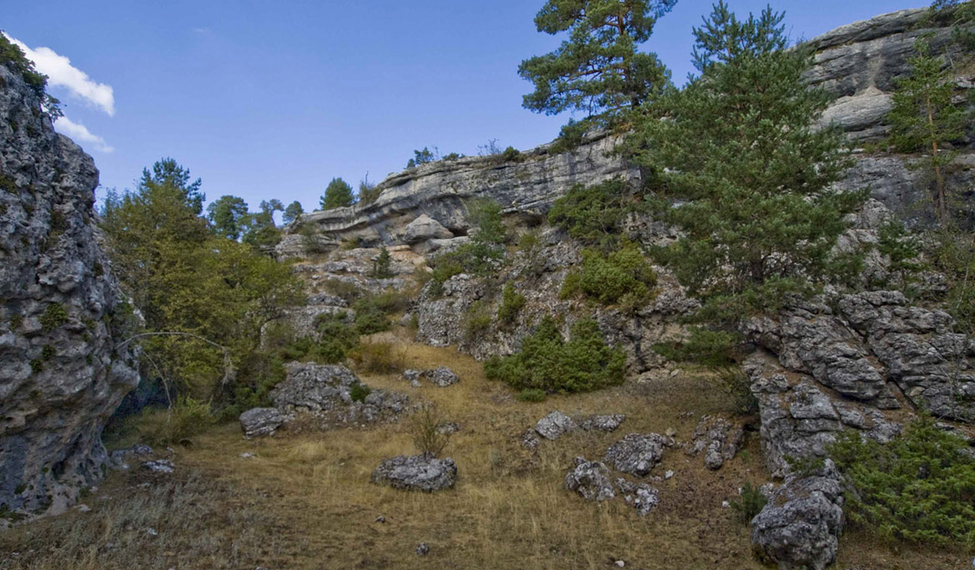 Visit
MAIN ATTRACTIONS
If Cuenca shows its picturesque landscapes in the shape of an enchanted city anywhere, it is here, in Muela Pinilla y del Puntal, where the dolomites, due to erosion, form arches, alleys, hollows, and depressions. Visions of stories in sheer nature.
WHAT WE'LL SEE
Without a doubt, the most spectacular sight is theGraellsia Isabelaenight butterfly, elegant and shimmering, reduced to a few spaces of our Peninsula. We will enjoy unparalleled spots among pine trees and grasshoppers –the speciesSteropleurus Ortegailives here–, contemplating numerous plants growing in cracks and gaps.
ACCESS
From the town of Masegosa we will take the CM-2201 to Peralejos de las Truchas. At the first split, take the road on the right, to follow the CM-2106. From the split we will continue for two kilometers. At that point, to the left –to East–, we will find Muela Pinilla y del Puntal. Open access.
MOST SUITABLE VISIT TIME. WHAT TO TAKE
Ideal for visits throughout the year, especially in spring and summer to see the butterflies and grasshoppers. Do not forget the water, nor a camera to capture theIsabelaebutterfly.
Gallery
Muela Pinilla y del Puntal
Muela Pinilla y del Puntal
mas