Picturesque lagoon lying at the foot of a mountain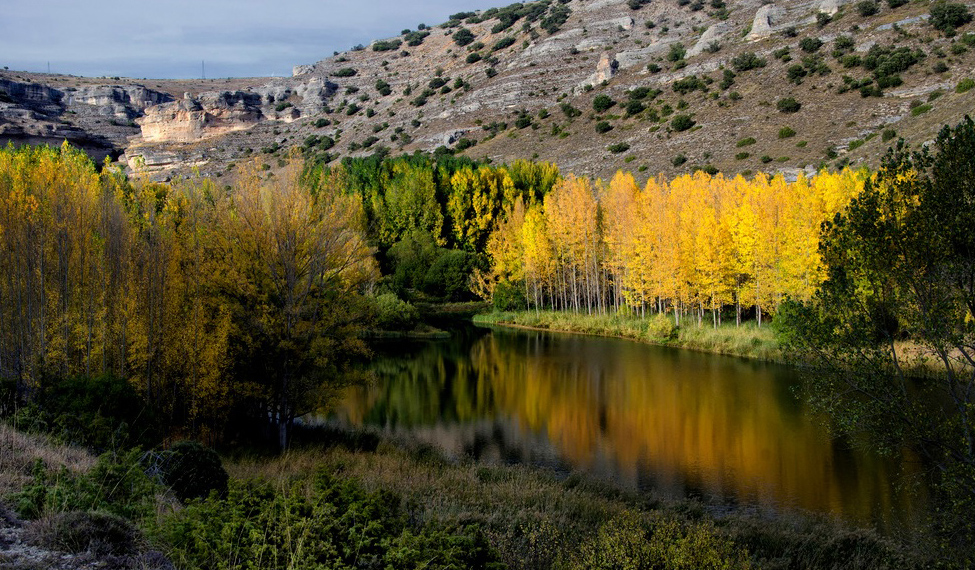 Visit
MAIN ATTRACTIONS
The incomparable landscapes of Sierra de Pela are due to the fact that these mountains join Sistema Ibérico y Central with paramos over 1.500 m. high. Below, the Laguna de Somolinos, colourful fan, with a large contrast to the dryness of the environment: a more than 250-million-year fossil landscape.
WHAT WE'LL SEE
In the lagoon wetlands there are a lot of aquatic plants, exploited by birds such as the little grebe, waterhen and the grey heron. There are al well birds of prey such as the golden eagle, griffon vulture and Egyptian vulture. In addition to numerous mammals and amphibians in its banks, with reptiles such as the European pond turtle.    
ACCESS
Open access. It is located in the village of Somolinos. By the CM-110, the journey from Guadalajara leads directly to it.
MOST SUITABLE VISIT TIME, WHAT TO TAKE
The water level of the lagoon remains fairly stable throughout the year, so any season is suitable. Camera for the birds you may see. The climate is extreme: warm clothes in winter, and cap and water in summer.
Gallery
Sierra de Pela y Laguna de Somolinos
Sierra de Pela y Laguna de Somolinos
mas