The Ajofrín church, living work of the mudejar of Toledo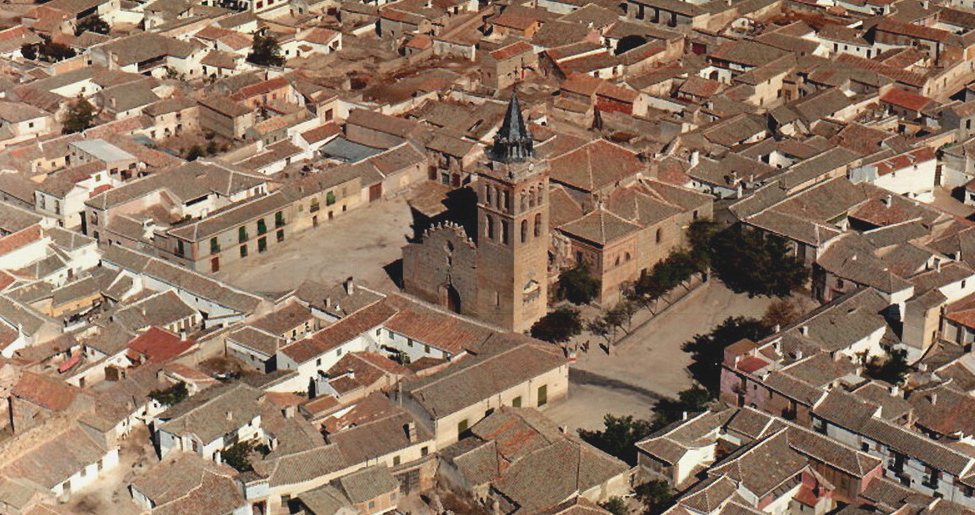 Visit
MAIN ATTRACTIONS
It is located in a granite flatland to the north of the Montes of Toledo and borders the towns of Burguillos de Toledo, Nambroca, Chueca, Sonseca, Mazarambroz and Layos. Among its most notable monuments are the Church of Saint Mary Magdalene, built in the 16th century; the Hospital of San Diego (St. James), founded by Diego González de Castro, neighbor of the village; and the Palace-Great House, building of the 15th century intended for living spaces, declared Asset of Cultural Interest in 1991.
WHAT WE'LL SEE
A highlight of the church is its precious 14th century mudejar tower, built with masonry and brick. Inside, in addition to Renaissance and Baroque decorative and architectural elements, the collection of metalworks stands out, among these: a crown of gold plated silver and precious stones from the 17th century, and another of rock crystal and silver from the 16th century. Other significant buildings in Ajofrín are the Palace-Great House, a rural construction built at the edge of the street with a patio, gardens and corrals in the interior. It preserves late Gothic decorative elements on the main door, balls and chains. If we pass inside we can see the remains of its pictorial iconography, with animalistic or zoomorphic motifs, and its beautiful coffered ceilings. And the Hospital of San Diego, founded in the 18th century, maintained its activity and function during the first third of the 20th century.
ACCESS
The church has open access, for the Hospital and Palace inquire with City Hall.
OUR RECOMMENDATIONS
Music lovers can visit the Museum Jacinto Guerrero, dedicated to the author of the celebratedzarzuela "La Rosa del Azafrán" (Saffron Rose), a native of this town. The museum is located in what was his home, neo-mudejar style.