Cervantine tradition and monumental richness join together in this town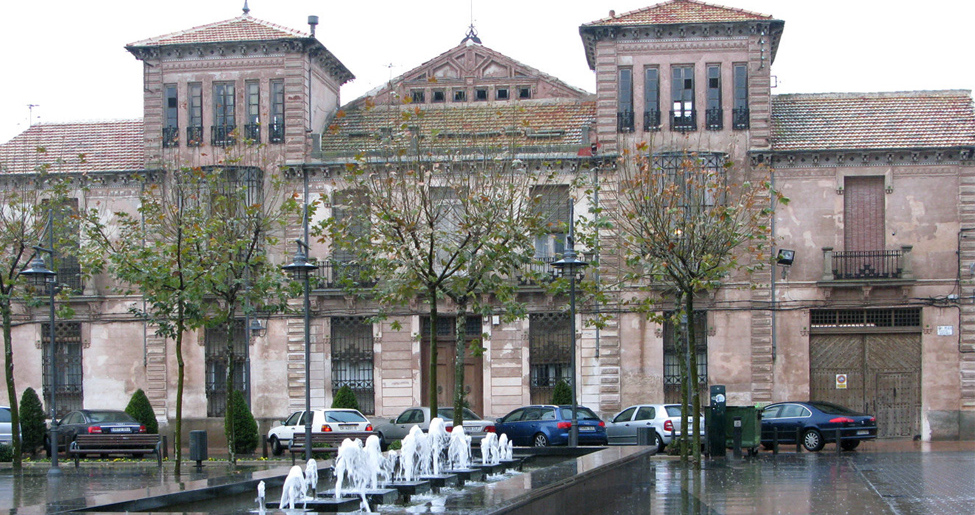 Visit
MAIN ATTRACTIONS
This municipality competes with Alcalá de Henares as being the birthplace of the celebrated author of El Quijote, ever since 1748 when a birth certificate for "Miguel de Cervantes Saavedra" was found in the church of Saint Mari the Elder. This makes it so that the city is impregnated with a Cervantine presence.
The visit to Alcázar de San Juan is full of places of touristic and patrimonial interest such as the streets of the historic center that take us to the Plaza of Saint Mary, presided over by a statue of Miguel de Cervantes, where we also find the aforementioned church of Saint Mary the Elder. Various rose red stone constructions and large houses are also preserved like the Posada de Santo Domingo (Inn of Saint Dominic) or the Palace of the Grand Prior, built between 1235 and 1237.
WHAT WE'LL SEE
The church of Saint Mary the Elder, built over an ancient mosque, mixes various architectural styles; among them the Romanesque apse, Visigoth remains in its walls, a mudejar chapel with remains of polychromatic plasterwork and Baroque on the main alter and in the Alcove of the Virgin. It was declared a monument in 1990. The bell tower disappeared after successive razes. The baptismal font is preserved, where supposedly Cervantes was baptized. The Inn of Saint Dominic is an ensemble of buildings formed by a noble house from the 16th century and an attached hermitage. The building currently houses the Municipal Museum, which has a pictorial collection and a permanent exhibit of the city's archaeology. Among its works, the Roman mosaics from the 2nd and 4th centuries A.D. stand out. With regard to the Palace of the Grand Prior, what stands out the most of the palatial complex is the Turret of the Grand Prior, an Almohad tower from the 13th century and whose construction was completed at the beginning of the 17th century. Its architectural style combines the last Gothic period with some new Renaissance forms. As with many other monuments, it suffered the scourge of the Civil War and lost its fourteen artistic Plateresque, Baroque and Churrigueresque altarpieces.
ACCESS
Consult the Tourism Office.
OUR RECOMMENDATIONS
Other notable churches that you can visit are the church of Saint Francis, that of Saint Quiteria, and the church of the Holy Trinity, one of the first Rococo style churches in the province. Lastly, another important building, currently recycled into a hospitality establishment, is the Convent of Saint Claire, declared a Historic-Artistic Monument of provincial interest in 1982.
Foto: Spaincenter
Visitar web http://www.turismoalcazar.es
Gallery
Alcázar de San Juan
Alcázar de San Juan
Alcázar de San Juan
Alcázar de San Juan
mas