A wind castle in the volcano lagoon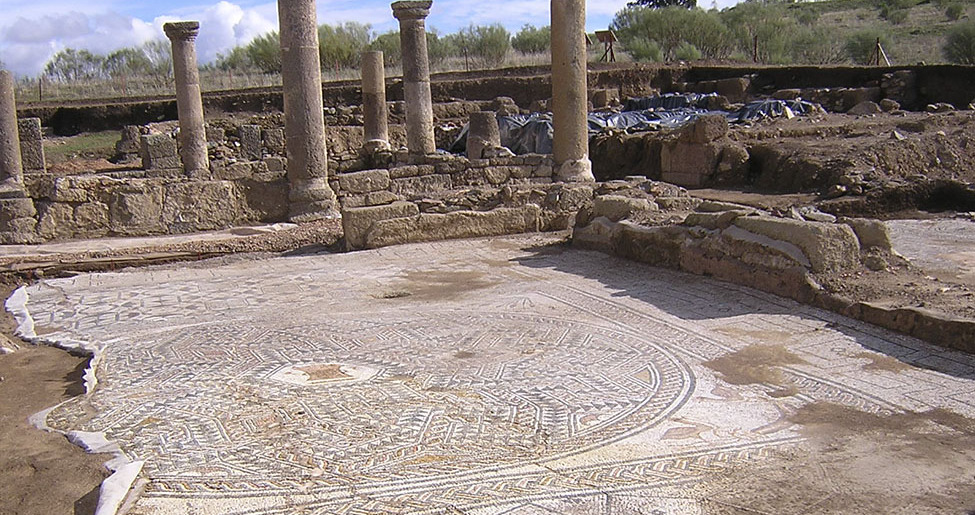 Visit
In the Alcudía valley, we discover the town of Almódovar del Campo, built on the side of a volcano and very present in Campo de Calatrava, the crater of which is now a lagoon. The Arabic trace is the most emblematic in the city, leaving behind the memory of the castle and most importantly the unbeatable Nuestra Señora de la Asunción church. This church was originally built as a mosque and was converted into a Christian temple after the conquest. It has the traces of the cults and the styles that resided there. But the pièce de résistance is the Mudejar style coffered ceiling built as one sole unique piece in Spain.
The monuments and centres of interest are dotted around the town, opening up our senses to its rapport with the illustrious culture of its streets. The Merced convent house in a Modernist style. The town hall with its Neoclassic influence. Collections of interest such as the Palermo museum or the Cervantes library. For a relaxing walk and a rest we can make a stop at the municipal garden, a rose garden conceded by Francisco Laso to his citizens. Its streets hide features that we can enjoy finding amongst its façades, such as the heraldic shield of the Quilez.
On the outskirts, on the Molinos Hill, we can enjoy the ruins of a windmill near to where the old castle was. This spot, known as "El Castillo" due to its location near the old castle despite there being no remnants of it, comprises a great viewing point from which we are able to see the lagoon and the village.
HOW TO GET THERE
N-420 CM-4115
Gallery
Almodóvar del Campo
Almodóvar del Campo
Almodóvar del Campo
Almodóvar del Campo
Yacimiento de Sisapo
mas