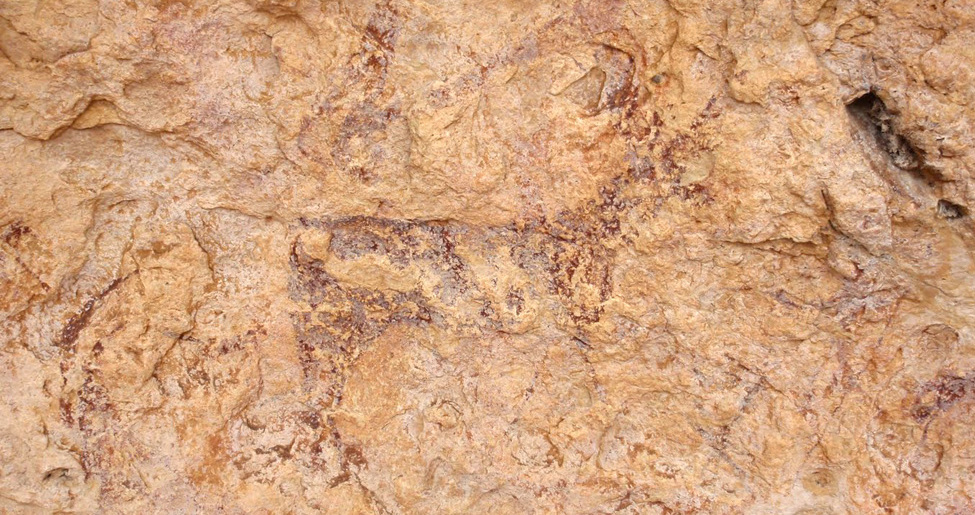 Visit
MAIN APPEAL
Alpera doesn't allow us to doubt its ancient origin and to demonstrate how old it is, the walls of its cave bear hundreds of testimonies that validate its remote past. There are lots of caves and shelters where traces are collected which host millenniums:  Fuente de la Arena, Cueva del Queso, Cueva de las Cruces...but without any doubt, Cueva de la Vieja or Venado is the one that stands out above them all, both due to its size and the great depiction of art that is shown on its walls.
WHAT WE'LL SEE
La Cueva de la Vieja or Venado is the biggest rock art depiction in Alpera. With more than one hundred depictions, which, according to some researchers, were created over 500 years, it has led people to believe it was used as a temple. It has a wide iconographic variety: cattle, deer, fighting scenes, tribal customs...It also stands out due to the details of some of the figures such as; women with skirts, bracelets, hairstyles and headwear.  Amongst them, the most famous is a feathered character that looks to be dancing and appears naked showing a big phallus, decorated in bracelets and garters on his leg and holding a large bow and arrows.
OPENING HOURS AND HOW TO GET THERE
Visit to the caves.
Town hall Telephone number: 967330001.
Access: A-31 and CM-3201
Visita de la cuevas
Tfno. Ayuntamiento 967330001
Acceso A-31 y CM-3201
Gallery
Arte rupestre - Levantino Alpera
Arte rupestre - Levantino Alpera
Arco rupestre- levantino Alpera
Arco rupestre- levantino Alpera
Arte rupestre - Levantino Alpera
Arte rupestre - Levantino Alpera
mas