Barchín del Hoyo, monumental Church and Palace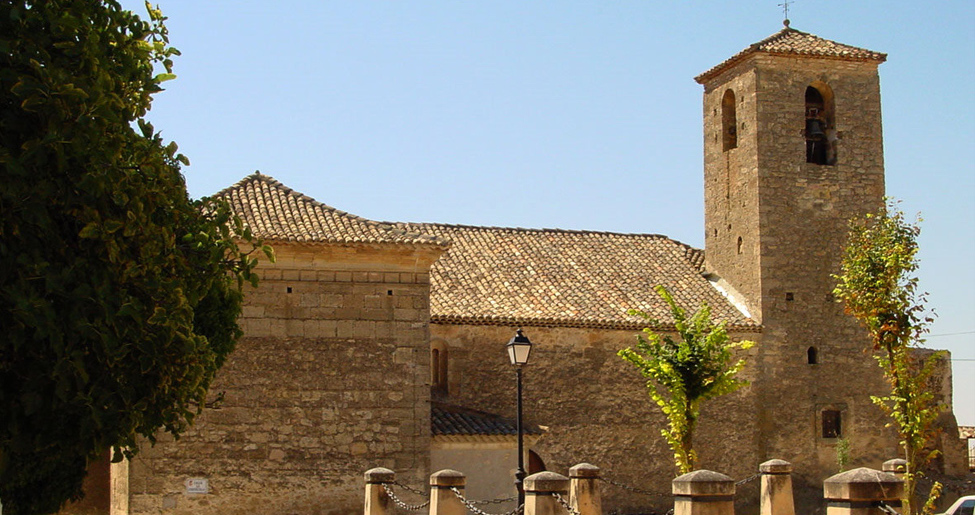 Visit
MAIN ATTRACTIONS
In the region of la Manchueal, specifically on the left bank of the Júcar River, and with centuries of history behind it, we find the Cuencan municipality of Barchín del Hoyo. It received the title ofvillain 1477 as a reward for the support given to the Catholic King and Queen, concretely to Queen Isabel, during the war against Juana, La Beltraneja. Currently, this small municipality, with less than 100 people, has among its most precious treasures the church of The Assumption and the Palace of los Melgarejo.
WHAT WE'LL SEE
The church, built between the 16th and 17th centuries, was declared an Asset of Cultural Interest in 1992. In its first phase the final Gothic style stands out. Inside, it is worth highlighting the ceiling of the central nave - mudejar coffering that has been well preserved since it was covered for almost two centuries and today we can enjoy it again. Also, the altarpieces that are found both in the chapels of the church as well as the main one of the church, all of which are Baroque in style. Without going too far we will find the Palace of los Melgarejo, from the 16th century but rebuilt in the 17th. This building with a U-shaped design has a lovely ashlar facade with five balconies in the upper level and two windows with crafted iron bars on the lower. Its linteled door is crowned with the coat of arms of the family.
ACCESS
Access to the church is open, respecting hours of worship. For the Palace, the best thing to do is inquire at the City Hall or even ask the townspeople.
OUR RECOMMENDATIONS
There are remains from the Iron Age and Roman settlements. You can visit the archaeological site of Fuente de la Mota, declared an Asset of Cultural Interest in 1981 and the hermitage of San Roque, a lovely 17th century building that houses a Baroque altarpiece and a carving of San Roque of great beauty. 
Gallery
Iglesia Parroquial Barchín del Hoyo
Fuente de la Mota-Barchín del Hoyo
Casa Perea-Barchín del Hoyo
Vista aérea Barchín del Hoyo
Barchín del Hoyo
Barchín del Hoyo
Barchín del Hoyo
mas