Quevedo lived and wrote here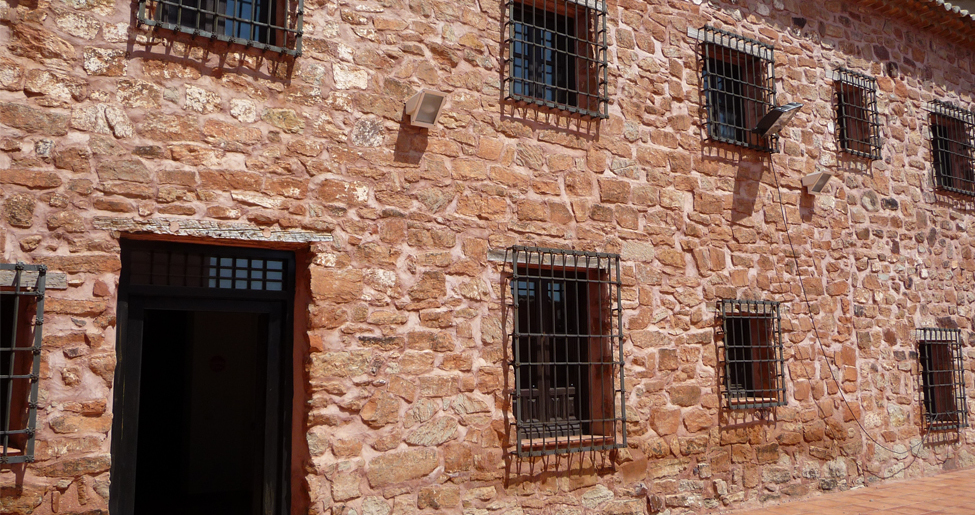 Visit
The house where Franciso de Quevedo y Villegas once owned today is a valuable cultural centre. Pascual Madoz said in his geographical, statistical and historical dictionary (1850) that it was "the most important house in the village". About a hundred square metres remains from the 17thcentury large house and the rest, until one thousand metres, has become modern and functional facilities. In the upper part is located the museum dedicated to the writer, they exhibit different documents, books and personal objects such as a ceramic inkwell and the big chair he used in his house, where he welcomed the most influential people from politicians and society of those times. Quevedo accommodated on February 13th1624 in these bedrooms the king Felipe IV in his passing from Madrid to Andalucía. Among the original documents we can find Quevedo's last will, genealogical trees and some autograph manuscripts which were owned by the poet.
The ground floor keeps two art rooms dedicated to painting, sculpture and photography temporary exhibitions and a large courtyard used for theatre and musical outdoor performances. The courtyard keeps an original well and a one-piece parapet located in one of its corners.
The attached building dedicated to the Cultural Centre has an Act Room for conferences, literary journeys and cinematographic projections. Among its dependencies it is remarkable the room dedicated to the Quevedian Studies Centre (CQS), the only one around the world. The centre was created and managed by Francisco de Quevedo Foundation, which has the equipment and technology necessaries so the researches can work, have access and handled the documents in the most affordable way. It has as a main aim get the biggest documental fund and properties which belonged to scholarly people to custody, preserve and give them the properly value to exhibit them publicly. It has the most complete archive today about Quevedo, where you can find over 1,250 original documents as well as a large number of researches and a complete bibliography about his work.
Organized by the Torre de Juan Abad City Hall and Francisco de Quevedo Foundation, prestigious professors and researchers of the author's life and work give a cultural and academic relevance to the International Congress "Francisco de Quevedo", celebrated every two years in the first fortnight of September.
ACCESS
Free entrance.
Winter
Monday to Friday: 10:00-14:00 / 16:30-19:30.
Saturdays, Sundays and public holidays: 10:00-14:00 / 17:00-19:00,
Summer
Monday to Friday: 10:00-14:00 / 17:00-20:00,
Saturdays and Sundays: 10:00-14:00 / 18:00-20:00.
Gallery
Casa Museo Francisco de Quevedo
Casa Museo Francisco de Quevedo
Casa Museo Francisco de Quevedo
Casa Museo Francisco de Quevedo
Casa Museo Francisco de Quevedo
mas