An Almohade fortress to protect Al-Andalus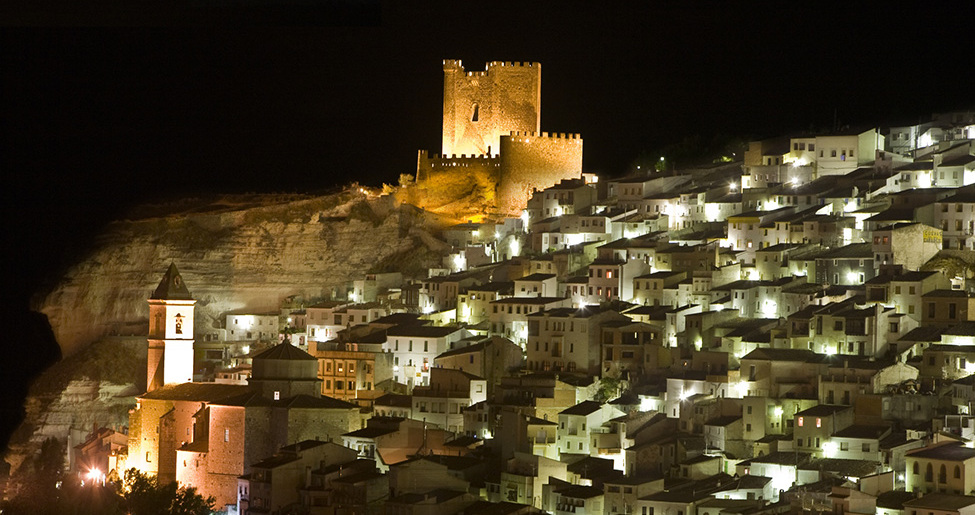 Visit
MAIN ATTRACTIONS
From a distance, Alcalá del Júcar offers a spectacular vision: the houses, tiered within a very high mountain, are arranged surrounding the fortress, constructed by the Almohades in the 12th and 13th centuries.
WHAT WE'LL SEE
It is a good example of Islamic architecture, with a pentagonal keep and two small circular towers, arranged at three heights. Remains of the ancient city wall surround the fortress. It is interesting to consider that there were already Iberian and Roman settlements here, having also selected the mountainside as a point of vigilance and defense.
ACCESS
Open from May to September, 11:00-14:00 and 17:00-20:00. From October to April, 11:00-14:00 and 15:00-18:00. General admission: 2€; children under 8 and groups of less than fifteen people, 1.5€. Temporary exhibits all year.
FUN FACTS
Two legends survive about the castle, about the princess Zulema. In the first, she is abducted by the Moor Garadén, with the intention that she convert to Islam and marry him. But Zulema, before this could happen, preferred to throw herself from the sights of the tower. In the second, Zulema is Muslim and, being in love with a Christian knight, flees the castle of her father, the Moor Garadén, to take up residence in a nearby town… named Zulema.
Gallery
Alcalá del Júcar
Alcalá del Júcar
Alcalá del Júcar
Castillo de Alcalá del Júcar (Albacete)
Castillo de Alcalá del Júcar (Albacete)
mas