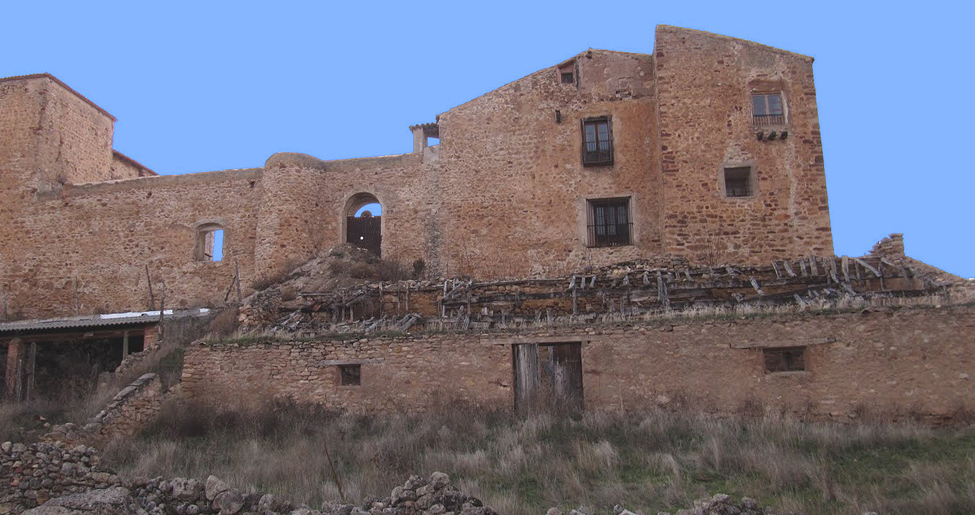 Visit
MAIN ATTRACTIONS
Although the medieval strong houses chosen by nobles for their residences are very far from our idea of a palace, this is the actual condition of the fortress of Castilnuevo.
HISTORY AND DESCRIPTION
Although today it presents an aspect of a strong house, recent archaeological excavations have demonstrated its original condition as a castle, its trapezoidal outline adapted to the hill on which it sits. It had a large tower keep, square towers at the corners of the walls, and other additional turrets in the middle to reinforce the wall.
Numerous documents were signed in Castilnuevo by king Alfonso Iel Batallador(the Warrior), possibly having established himself there to direct the conquest of Molina, which he did in 1128. Later it would acquire the condition of a strong house, rather than a military fortress, being used by Doña Blanca de Navarra and other nobles as a retreat. The only documented attack occurred in the 15th century when king Enrique IV ceded el Señorío de Molina to  D. Beltrán de la Cueva. The town revolted, claiming its right to belong to the crown and not to a noble, and led by Fernando de Vera they attacked and sacked Castilnuevo. 
ACCESS
Due to its use as a home, it is only permitted to visit the exterior. 
FUN FACTS
The Gallo River, in the outlying areas of Catilnuevo, is an ideal place to stroll along in the fall and have a nice dip in the summer. 
Gallery
Castillo de Castilnuevo
mas