Fortress of the Guadiana River
Emiliano Cifuentes Pérez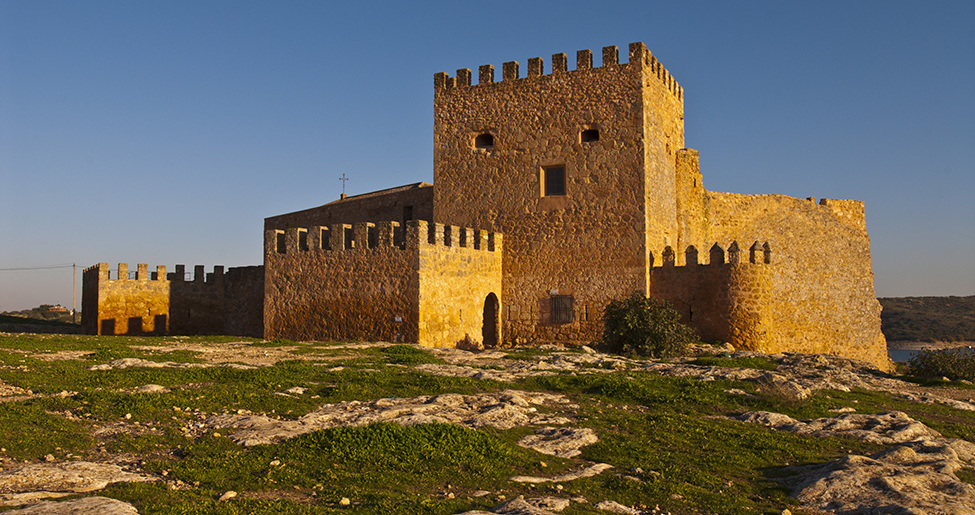 Visit
MAIN ATTRACTIONS
The most interesting of Peñarroya is how it takes advantage of its natural defenses, a natural cliff on its Southern and Western sides, while on the North and East a double-walled enclosure was built, with a dry moat. All of which is an example of military architecture from the 12th century, completed by the Hermitage-Sanctuary of the Virgin of Peñarroya, which was the original chapel of the castle, and has an interesting churrigueresque altar piece.
HISTORY AND DESCRIPTION
The fortress originated as a Muslim fort, which passed in 1198 into Christian hands, remaining under the power of the Order of Saint John in 1215, although they conquered it with the help of the Order of Saint James. Legend has it that after taking the fortress they saw the image of Our Lady of Peñarroya, venerated since then by the local people of Argamasilla de Alba and La Solana, who share the Patron Saint.
ACCESS
The property is owned by the City Council of Argamasilla de Alba for touristic use, as a site of Christian worship, and where they celebrate romerías (pilgrimages) from the towns in the summer. But the access is free throughout the whole year.
FUN FACTS
It its one of the fortresses that is still preserved in the territory that the caballeros hospitalarios (Knights Hospitallers) possessed in La Mancha, the so called Field of Saint John. Its location, 12 kilometers from Argamasilla de Alba, is the entrance to the Lagunas de Ruidera Natural Park.
It was a stronghold that was to guarantee the economic use of the territory, leasing of pastures, tax collection and protection of peaceful townspeople. Situated strategically on a cliff, on which the dam of the Peñarroya reservoir was constructed, as well as a storage of goods or "vault" of the Order. Recently a necropolis of Islamic rite and an expanse of silos of an undetermined date have been found in the exterior.
Gallery
Castillo de Peñarroya
Castillo de Peñarroya
Castillo de Peñarroya
Castillo de Peñarroya
Castillo de Peñarroya
Castillo de Peñarroya
Castillo de Peñarroya
Castillo de Peñarroya
mas