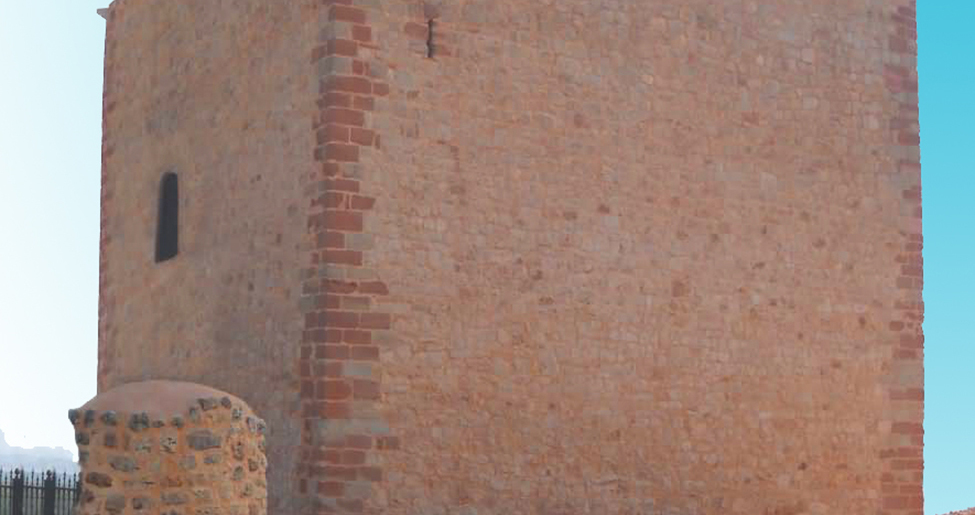 Visit
MAIN ATTRACTIONS
Although only one tower is preserved of the original castle, it is a magnificent visit for whoever wants to see how the inhabitants of a town took refuge in these fortresses to survive the Muslim attacks.
HISTORY AND DESCRIPTION
It was constructed in the later part of the 13th century, possibly in times of Alfonso X the Wise, and belonged to the Knights of Saint James.
The impressive tower has a square floor plan, 17 meters long, occupying 289 square meters. Its ground floor was used as a storage space, with large clay vessels for provisions. The main floor could well have been a bedroom, with three exterior window that have lost their balconies.
The pointed double-barrel vaults are very interesting, which rest on large dressed stone pillars on both floors. Going up the stairs, built into the West wall, we feel as if in medieval times, as well as if we go to the opposite wall and ascend to the defensive terrace.
ACCESS
Access to the exterior is free. More information at the City Hall of Terrinches, Telephone (926) 387 201.
FUN FACTS
The whole castle is a symbol of the people of Terrinche's will to fight. When in 1282 the sultan of Morocco Aben Yucef destroyed the area and set fire to the tower, its defenders refused to yield. And there they still remain.
Gallery
Castillo de Terrinches
Castillo de Terrinches
Castillo de Terrinches
mas