Levantine Isle of Castile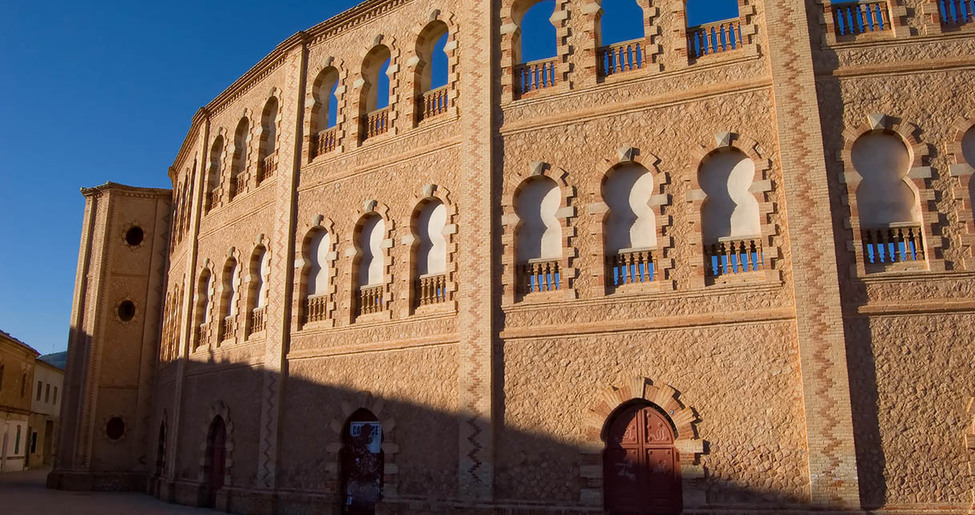 Visit
Caudete is located in the Almansa corredor, in the natural passage from Levante to Castile called the Heraclea way.  That is why, due to its strategic location that the notion of its ancient origins is kept due to the archaeological discoveries that its lands hid. But the singularity of Caudete comes from its geographical and historic location, given that it was isolated amongst Castilian lands belonging to the kingdom of Valencia. This situation affected its customs, art, people and even its Levantine prevalent landscape.
From its Arab times, the remains of the castle and the wall are preserved, adjacent to the church; with constant interventions that made the tower into a mausoleum, for example. From the Levantine Gothic era, we find the church of Santa Catalina, with its lateral chapels connected by buttresses. In the convent of San José the doubled-sectioned cloister and the completely Baroque-style temple stand out.  The visit continues to the chapel of Nuestra Señora de la Gracia, patron saint of Caudete and it is an important work by the Carmelite Brother Alberto Pina.
Eclecticism and Modernism is exhibited in the urban landscape with Levantine style dominating the area. The San Francisco quarter stands out and there, the bullring and the church of San Francisco.
The calm, long walk will give us the opportunity to look for multiple features in the façades such as; reredos, embossments and mosaics from between the 18th and the 20th century.
GETTING THERE
A-31 N-344