A pretty stop near the Entrepeñas Reservoir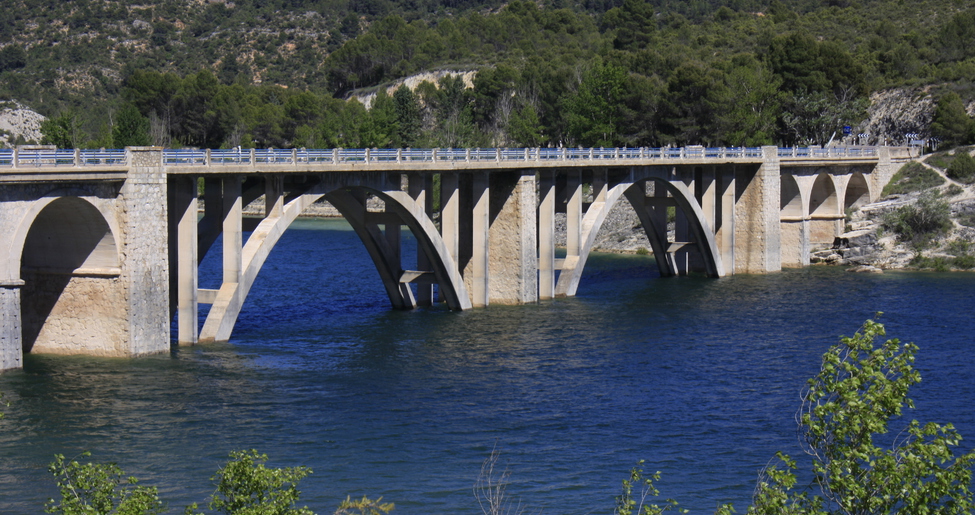 Visit
MAIN ATTRACTIONS
For all travelers passing through this area, the urban area of this town belonging to the region of la Alcarria is worth a stop. In addition, the good connections this town enjoys with the provincial capital, just 55 km away, make it a perfect destination for a day trip.
WHAT WE'LL SEE
Don't miss strolling through the town to see the mansions from the 16th and 18th centuries that are still preserved, some with their crests of nobility on the facades. Or the pillory, at the entrance to the town, from the 16th century, topped with a circular moulding and four brackets. The City Hall building is also lovely, owing to the porticoes in the ground floor, supported by columns and pillars, and its eaves with wood modillions. It was declared an Asset of Cultural Interest in 1985. With regard to the fountains, two stand out: one, Baroque, with a pipe in the shape of a human head, made during the reign of Carlos III; and another, neoclassicist,la fuente Redonda, from the 18th century, which is in the Main Square.
ACCESS
Open to the public.
OUR RECOMMENDATIONS
The town is surrounded by four hermitages that we can also visit, dedicated to Saint Barbara, the Virgin of Solitude, Saint Roque, and Our Lady of Hope, built in 1691 by Juan García Ochaíta. This last one stands out for its size and for having been moved, stone by stone, to the top of a small mountain due to the construction of the reservoir. 
Gallery
Durón
Durón
Durón
Durón
Durón
Durón
Durón
mas