Its houses are made with the traditional materials of the Alcarreña region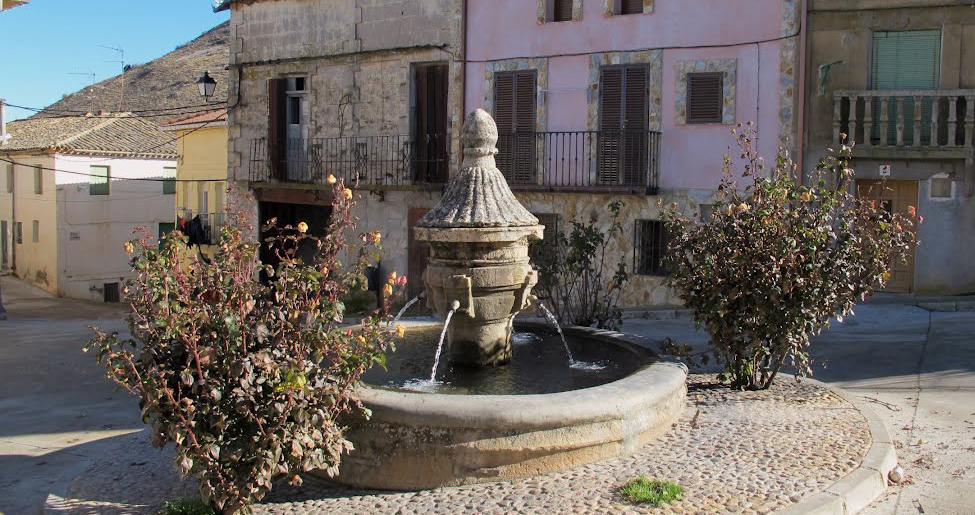 Visit
MAIN ATTRACTIONS
The region of la Alcarria wouldn't be complete without the town of Ledanca, which also includes the village of Valfermoso de las Fuentes and is located 41 km from Guadalajara. Watered by the Badiel River, this small town's greatest treasure is its urban complex. And if we go towards Valfermoso, we can't pass up its Benedictine monastery, founded in the year 1200, making it the oldest in Guadalajara. Within the monastery, its centerpiece is the Baroque church.
WHAT WE'LL SEE
A stroll through the streets of Ledanca allows us to observe and enjoy its houses made with reddish adobe, wooden frameworks, and limestone, as the typical architecture of the la Alcarria area dictates. Many of these are surrounded by gardens. In the Main Square we can also see a public fountain, from the 18th century, with a large, circular, carved stone basin and an interesting conical tubing. Additionally, we can see the remains of one of its mills, El Cura, medieval in its construction and recently renovated.
ACCESS
Open access to the urban areas.
OUR RECOMMENDATIONS
Do not leave without visiting the church of the Assumption, a Baroque temple from the 17th century with a Romanesque door; the Venta del Puñal, an old lodge and currently a highway parador. There, travelers doing the Camino Real between Madrid and Zaragoza used to stay.
Gallery
Ledanca
Ledanca
Ledanca
Ledanca
Ledanca
Ledanca
mas