Cabriel viewing points and its history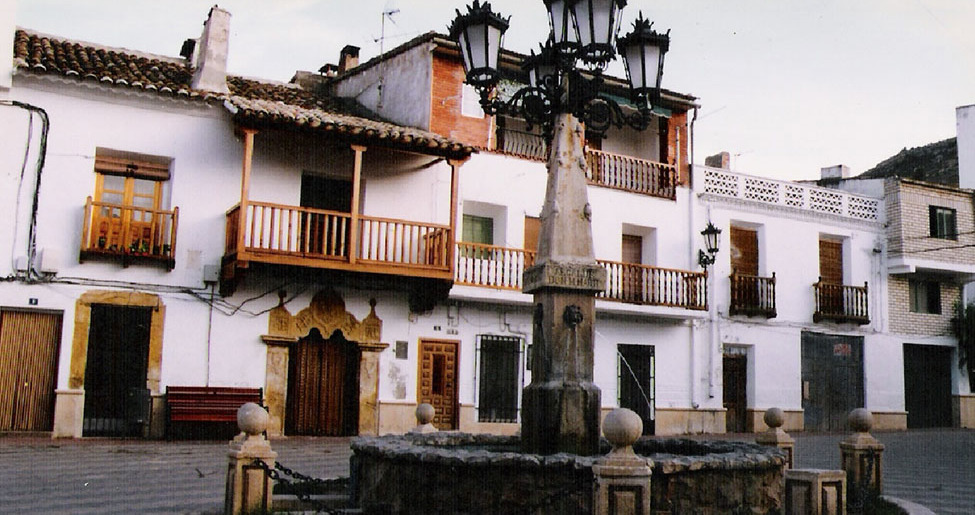 Visit
Enguídanos, in the Cabriel Valley, cannot choose between the dents on its past that invade the town and the surrounding areas, weaving them all around its history. From a remote past where the Cabeza Moya hill (el Cerro de Cabeza Moya) was flagged by the Iberians, crossing the necropolis in Pozuelo, the Roman road or the pillasters on the bridge over the river, with the stamp of the Empire. However, its picture-postcard marks an outstanding time that files down the rock in the 11th century castle walls; the Middle Age dominates the hill and this is repeated in the town with monuments that entwine styles, such as Nuestra Señora de Asunción, which illustrates a Gothic style without neglecting the Mudejar style of its coffered ceilings.
The traditional architecture starts in its streets, which leave from six radial routes from the Plaza Mayor square and narrow down into offshoots that scale hills with guardrails. These are tiered streets that are chaotically scattered about and require you to look up to their old, characteristic, wooden balconies. Details on the façades of other houses, be them stately or palatial, feature shields, railings or decorations that grab our attention.
The viewing points are unique in number and beauty, making up their own route and from which we will have a full view of the river, valley and town, as well as a marvellous walk.
Industry and engineering have also donated their traits and we discover the past and the present in mills, clocks, dams or the light factory.
Enguídanos looks out for its visitors' tastes and offers a wide range of proposals: culture, art, tradition and nature; a balance of interests that keeps the visitor more than entertained.
OPENING HOURS AND HOW TO GET THERE
Access: A-3 CM-211
Gallery
Enguídanos
Enguídanos
Enguídanos
mas