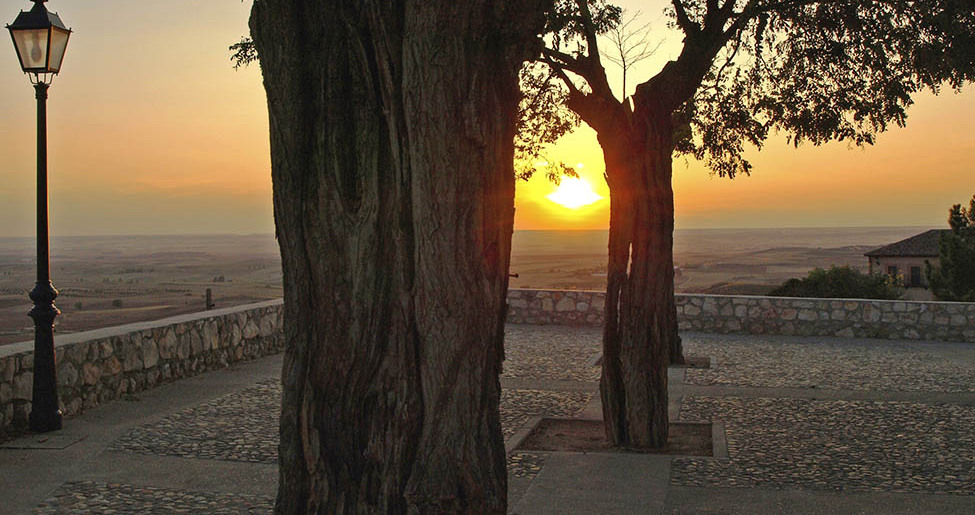 Visit
Hita is located at the bottom of a hill which dominates the course of both the river Henares and the river Bardiel. Hita owes the majority of its cultural and patrimonial splendour to the intervention by the Marquis of Santillana, Iñigo López de Mendoza. The most important display is the wall that surrounded the city and rose up to the castle. La Puerta de Santa María gate, the only one that has been preserved, is currently the emblem of the city and entrance to the nerve centre of the town. It is made of white stone and has a majestic presence, demonstrating its importance as a symbol and for its use.
Of the temples, San Pedro ruins stand out; San Juan Bautista, a display of Gothic Mudejar style, stands out for its baptismal font carved at its based, the lower chancel and the paintings of the Descent from the Cross from the 17th century.
At the foot of the wall we find El Palenque, an area to remember tournaments and jousts, awakening the Middle Age from Hita's memory. El Palenque goes back and it disguises itself during the Medieval Festival in July, attracting visitors that become submerged in the living history. Inside the town, the Sopetrán Monastery became a religious and cultural centre of the area. Its origins are Visigothic with Herreran archways.
The underground architecture intertwines with the viniculture and importantly connected with the Jewish community. The wine cellars form a hidden city under the historic centre to hoard the wines in old clay jars. At the foot of the hill, the land is pierced again by the taverns, which make the town so peculiar.
OPENING HOURS AND HOW TO GET THERE
Access: A-II
Gallery
Festival Hita
Hita
Hita (Guadalajara)
Hita
mas