Enjoy the charm of the small churches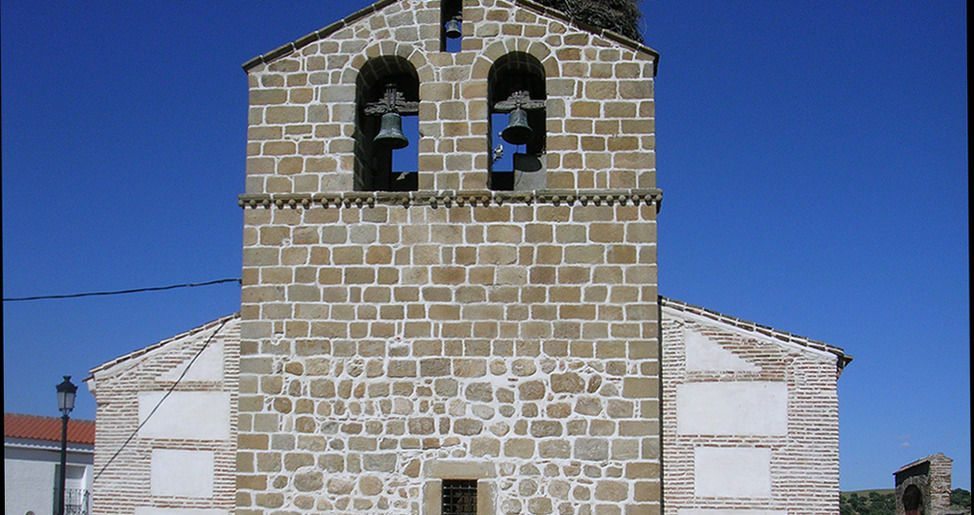 Visit
MAIN ATTRACTIONS
This small village is in the vicinity of the mountains of San Vicente, in the valley of the Alberche River. It is one of the oldest villages in the area. In fact its name seems to have Roman origins, and its most important building is the church of Saint James the Apostle.
WHAT WE'LL SEE
Built between the 14th and 15th centuries and in Gothic style, we find in it some beautiful carvings of Saint Benedict, Saint Anthony, and Saint Gregory and a precious Cruz de Mayo. With a rectangular floor plan and divided in three naves, its apse and bell gable are made with ashlar stone. If we walk through the streets of this village, in the plaza we can also admire its justice pillory, with a cylindrical shaft and topped with four gargoyles with dragon heads.
ACCESS
Ask at the City Hall because it could be closed.
OUR RECOMMENDATIONS
Outside the town we can visit la Fuentona, a covered well from the Mozarabic era and the Funete del Arco, part of an old washing station. 
Gallery
IGLESIA DE CARDIEL DE LOS MONTES. PORTADA RESTAURADA
IGLESIA DE CARDIEL DE LOS MONTES
IGLESIA DE CARDIEL DE LOS MONTES
IGLESIA DE CARDIEL DE LOS MONTES. PÓRTICO
IGLESIA DE CARDIEL DE LOS MONTES.ÁBSIDE
mas