The town preserves the essence of the Order of Saint James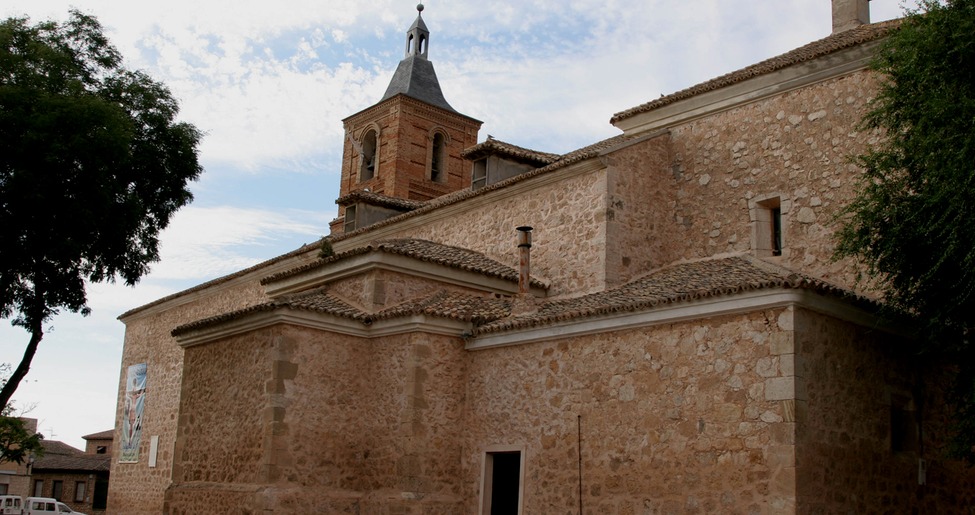 Visit
MAIN ATTRACTIONS
This town of La Mancha is 83 km from Toledo. With medieval origins, its territories were repopulated by the Mozarabs first and then by the Order of Saint James. Because it is necessary to cross the river to go from one place to another, its first name wasPuebla de la Isla(Island town). However, in 1343, legend tells us that the Great Master of the Order of Saint James, Don Fadrique, hid in the vicinity of the town while he fled from his brother, Enrique II. And in appreciation he gave the title and privilege of "villa" to the town, and they in turn named it after him in homage.
WHAT WE'LL SEE
Like the majority of churches built by the Order of Saint James, the one in this town is also dedicated to the Virgin of the Assumption. It was built during the 14th and 15th centuries and reconstructed during the 16th and 18th. The tower will amaze the visitor, as well as its two entry doors, one Gothic and the other Baroque. We will also see an inscription in the North facade that reads "Cross of Saint James 1777". Its only nave is surrounded by six chapels in which that of theSantísimo Cristo del Consuelostands out.
ACCESS
Ensuring to respect the hours of worship, access is free.
OUR RECOMMENDATIONS
If you pass through the town, you will see that there are many large houses that have the same structure of a square floor plan around a central columned patio. With simple facades and thick walls, all have stone doors below arcades or lintels, and beautiful forged iron bars on the windows. Some of the best preserved are the house of the Marquis of Mudela, with a patio and a chapel; the house of los Laras from the 17th century; and the parish house, also built by the Order and used as a hospital and refuge for the poor. 
Gallery
Iglesia de Villa de Don Fadrique 5
Iglesia de Villa de Don Fadrique 2
Iglesia de Villa de Don Fadrique 1
Iglesia de Villa de Don Fadrique 3
Iglesia de Villa de Don Fadrique 4
Iglesia de la Asunción en La Villa de Don Fadrique
mas