Historic Cultural Heritage at its maximum expression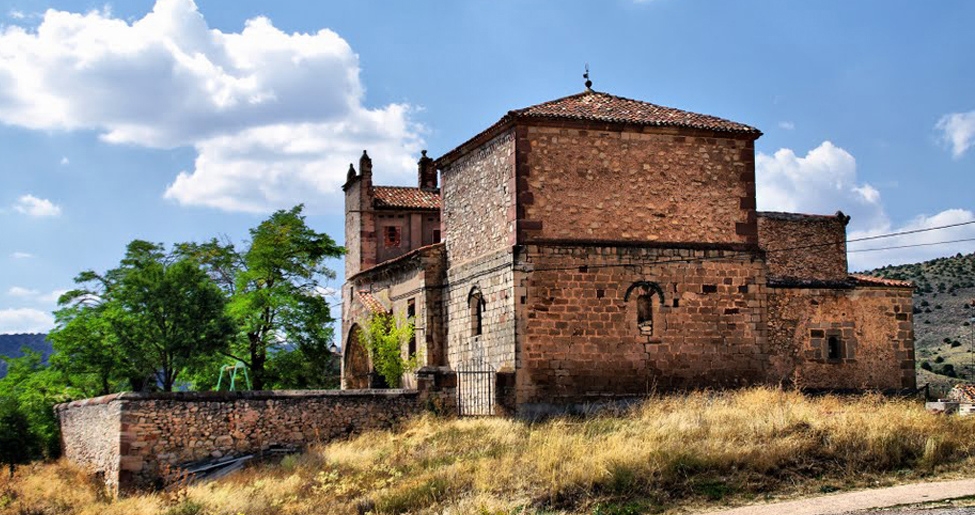 Visit
MAIN ATTRACTIONS
Bathed by the Linares River between holm oaks, pines, and junipers, we find in Guadalajara the municipality of Riba de Saélices, famous in the region for being home to a great historic and cultural heritage that will delight all who come to visit, with the cave of los Casares and the parish church of Saint Mary Magdalene at the top.
WHAT WE'LL SEE
The church has a beautiful Romanesque facade made of sandstone, built in the 13th century. Through it we access the temple of one solitary nave, in which we can highlight its magnificent main altarpiece with lovely paintings of the Mannerist court, from the 16th century. From the same Renaissance period are the nave, the transept, and the apse.
ACCESS
Freely accessible, respecting the hours of worship, and if you find it closed, ask at the City Hall.
OUR RECOMMENDATIONS
A visit to the Hispanic-Muslim settlement of Los Casares will be rewarding. Inquire at the City Hall if you can visit the Cave of los Casares, declared an Asset of Cultural Interest, dwelling of settlers from the Middle Paleolithic Age. Returning to town, we will find two lovely hermitages, that of the Virgin of Solitude, and that of the Virgin of Armalla, next to the cemetery. 
Gallery
Iglesia de parroquial de Riba de Saélices
Iglesia de parroquial de Riba de Saélices
Iglesia de parroquial de Riba de Saélices
mas