The main altar of the church is decorated with beautiful and colorful mural paintings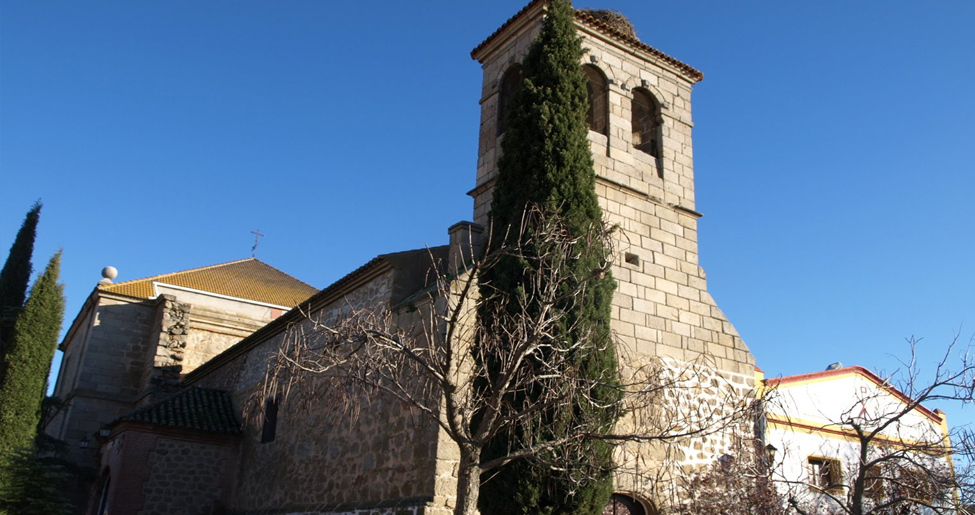 Visit
MAIN ATTRACTIONS
The Meseta Cristalina of Toledo is home to this town located 44 km from its capital and easily accessible thanks to the N-400 which takes us to Puebla de Montalbán, and from there 16 km via a regional road. A visit to this town is worth it if only to see the architectural masterpiece that it preserves, its church of Saint Andrew the Apostle, designed by the son of El Greco, Jorge Manuel, and built in the 17th century.
WHAT WE'LL SEE
The church is built upon the base of a previous one of which only the base of the tower remains. Outside, the octagonal shape will surprise the visitor, but inside it has a Latin cross floor plan.  In addition to a beautiful piece of iron bar work, the apse stands out decorated with ceramics, and at the main altar don't miss the fresco murals that the Russian artist, Boris Lugosky, has recently done for the church. Before these paintings it had already been declared an Asset of Cultural Interest in the category of monument.
ACCESS
Open access, respecting the hours of worship.
OUR RECOMMENDATIONS
Outside the urban area, we will find the two most well known monuments in San Martín, the church and center of interpretation of Santa María de Melque and the Montalbán Castle. 
Gallery
Iglesia de San Andrés Apóstol en San Martín de Montalbán
Iglesia de San Andrés Apóstol en San Martín de Montalbán
Iglesia de San Andrés Apóstol en San Martín de Montalbán
Iglesia de San Andrés Apóstol en San Martín de Montalbán
mas