David Blázquez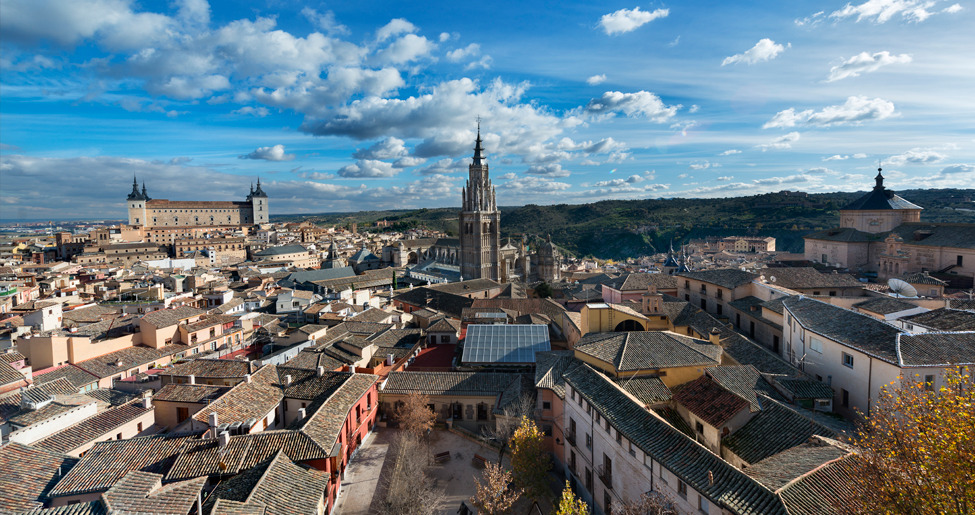 Visit
Magnificent example of the Baroque style, a superb altarpiece facade and in one of the highest points in the city, which allows a magnificent panoramic view of Toledo from its towers.
The temple, with enormous dimensions, is a faithful exponent of counter-reformation spirituality. From a single nave flanked by side chapels that communicate among themselves, its great architecture is expressed in the great dome that covers the area of the transept.
TOURIST BRACELET
This monument is within the offer "Tourist bracelet", with which you can visit 7 monuments at the price of €9. These monuments are: Santa María la Blanca Synagogue, Cristo de la Luz Mosque, The Burial of the Count of Orgaz, Salvador Church, Jesuits Church, San Juan de los Reyes Monastery and Doncellas Nobles School.
You can expand the information at http://www.toledomonumental.com
TIMETABLES AND PRICES
Open from Monday to Sunday.
From March 1st to October 15th, from 10:00 to 18:45 h.
From October 16th to February 28th, from 10:00 to 17:45 h.
Closed on January 1st and December 25th.
General: €2.80
Reduced: €2.40
Free admission: children up to 10 years; residents in Toledo proving it. 
Gallery
Iglesia de San Ildefonso
mas