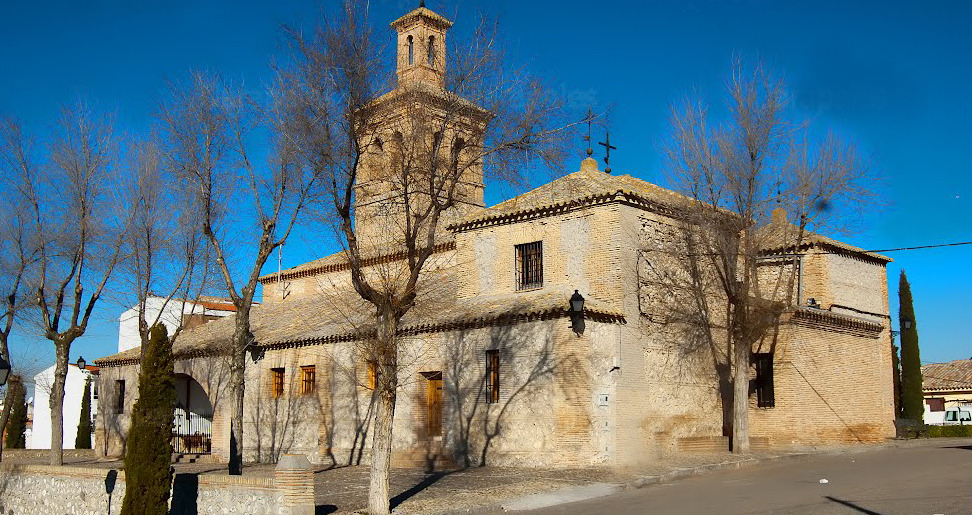 Visit
18 km from Toledo, Cabañas de la Saga has the honor of being one of the oldest villages that form the La Sagra region. It has great treasures that only serve to augment its marvelous Roman legacy, now in a phase of excavation, such as the mudejar church of Our Lady of the Assumption.
The church, pride of the town, dates to the 15th-16th centuries. With a basilica floor plan, originally it had only one nave, although in later extensions the North and South were added. These naves are separated by thick pillars and semicircular arches. The general material is "aparejo toledano" (rigging). The tower, at the foot of the church next to the North facade, is divided in three bodies. The oddest one, rectangular and with smaller dimensions, added during the last renovation (1987), covers the very top part of the roof.
ACCESS
Open access, respecting the hours of worship.
OUR RECOMMENDATIONS
Enjoy the surrounding nature, walking through the open spaces of la Fuente de la Mora and la Fuente de los Pinos. We can also visit the excavation site of the ancient Roman village.
Gallery
Iglesia de Cabañas de la Sagra 1
Iglesia de Cabañas de la Sagra 2
mas