The watchtower over the bend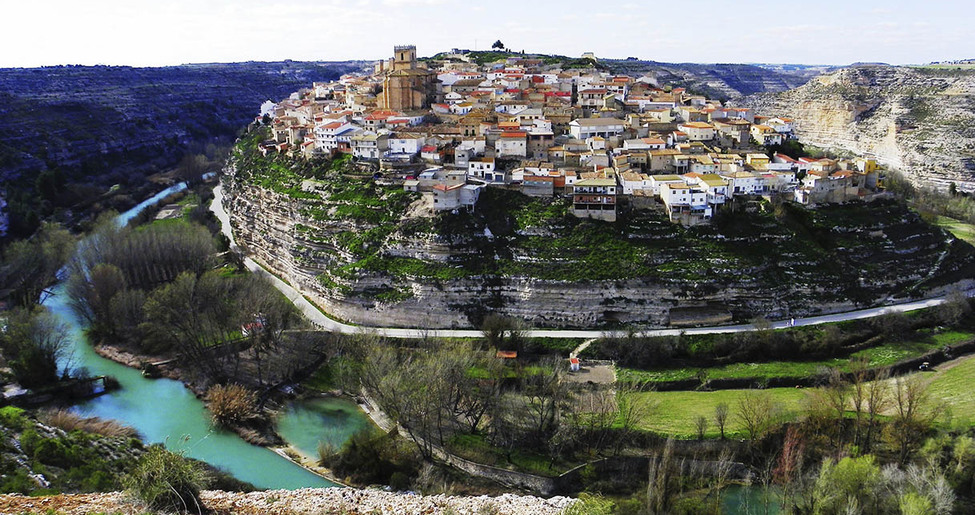 Visit
Without a doubt the first thing that stands out about Jorquera is its appearance and its location. It's located high up on a bend of the river Júcar and the community conforms to its path so that it seems like the natural watchtower was made for the town and not the other way around. The rock goes up with the perfectly assembles houses and at their feet is the stone edge of the Júcar canyon.
The fortress with several defence points is amongst its monuments and its links the Christian part lower down around the tower of Doña Blanca with the higher oval-shaped part dating back to the Almohad age.
In the centre of the town, the most prominent building is the Asunción church from the 16th century. It is a Gothic construction, finished off with elements from the Renaissance.
Near to the town hall is the Corregidor house, a Baroque-style building from the 18th century with heraldry carvings on the façade and the shield of Marquis of Villena. The relaxing tour is interrupted by other carved shields on the façades such as the shields of Tomás-Alarcón or the Ortegas.
On the banks of the river Júcar is the temple of Virgen de Cubas from the 18th century, with part of it excavated in the rock and a dome with Levantine undertones.
HOW TO GET THERE
N-322 B-6
Gallery
Jorquera
Jorquera
Jorquera
Jorquera
Jorquera
mas