The go-between of the landscapes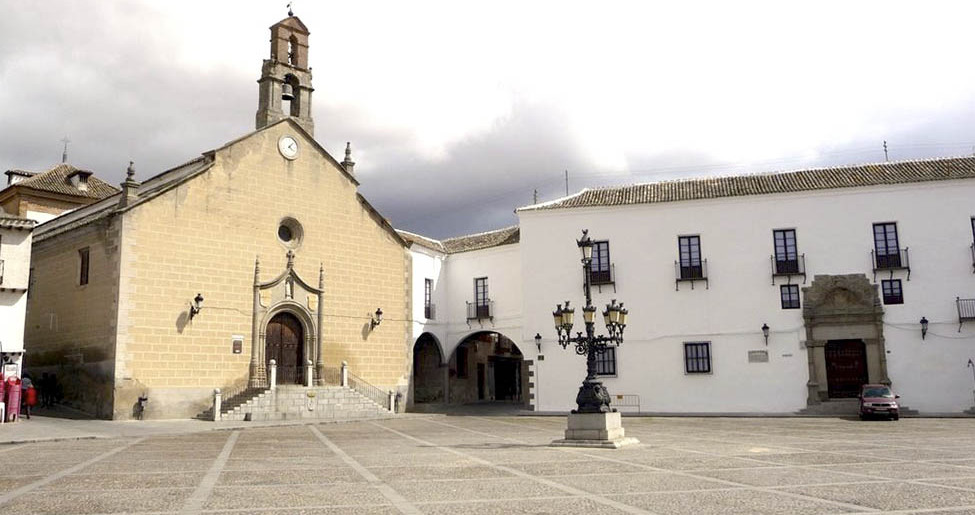 Visit
Puebla de Montalbán defines its territory in the Torrijos region and it displays the contrasts of vegetation and shades of its landscape. On one side of the Tagus meadow, with the luxuriance that feeds the river, orchards and irrigation lands fill the banks with colour and intensity. On the other side of the plateau, it opens its mantle of grain and its roadway crystalline plateau where limestone and a sandy appearance surface.
Puebla de Montalbán exhibits its heritage from inside the centre of the Plaza Mayor square and around it is the rest of its legacy, making the spiral of the cultural whirlwind grow. Coming in through the Arco de La Manzanilla archway, we arrive at the ensemble where the Duques de Osuna Palace exhibits its Plateresque doorway on the outside and on the inside; it is sheltered below beautiful Mudejar coffered ceilings. Porticos with granite pillars support the square at the other side and provide for a typical Castilian appearance.
But if there is something that stands out in this town, it is the religious legacy that also starts in the square where Nuestra Señora de la Paz is erected in a transitional Gothic-Renaissance style. There is also the monastery of Nuestra Señora de la Concepción or the convent of the Franciscan Priests. The San Miguel tower that belonged to a temple that has now disappeared is emblematic and still standing. The tour ends inside the Cristo de la Caridad chapel and further away our tour will take us to the churches of Virgen de la Soledad or San José.
The Museum of "La Celestina" informs us about Fernando de Rojas, a famous inhabitant of the area, about his work and also about the town, peculiarities and traditions. The great bridge over the river Tagus leads us away from a community, the presence of which will stay with us without any doubt.
OPENING HOURS AND HOW TO GET THERE
Access: CM-4000 
Gallery
la puebla de montalbán ermita de la soledad /David Blázquez
la puebla de montalbán torre /David Blázquez
mas