See the beautiful modernist facade of one of its houses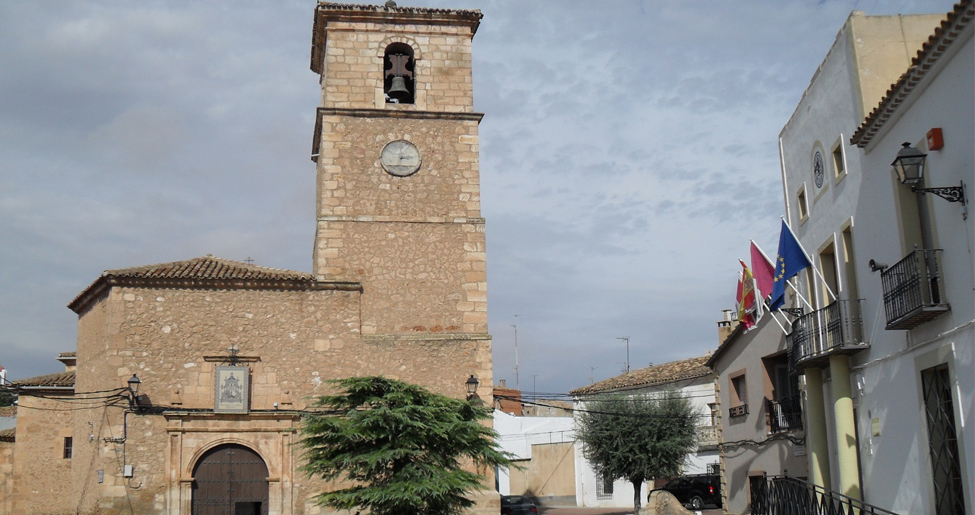 Visit
MAIN ATTRACTIONS
This municipality of the la Manchuela region borders Valencia. Its natural landscape mixes wild areas, typical of the low hills of the Cabriel, and the undulations of la Manchuela that are home to the Nature Reserve of las Hoces del Cabriel, just a few kilometers form the town. With regard to its urban landscape, this town has great examples of traditional architecture as well as the church of Our Lady of the Assumption, declared an Asset of Cultural Interest in 2003.
WHAT WE'LL SEE
The urban complex of Minglanilla has its oldest constructions close to the church, such as the House of the Secretary of Mining, from 1672, which has a precious linteled entry with cushioned ashlars. It is preparing to house a museum in the near future.
Nearby is the Parish House from 1557. If we go further into the town along the calle Real we can see a grouping of houses from the end of the 19th century, beginning of the 20th, all with wrought iron bars and balconies, two stories plus an attic. Among them, a highlight is a modernist house from 1922, number 31 to be exact. Its remarkable facade makes tourists stop to photograph it since it is decorated with fragments of glass, tile, and artificial stones. The top is a metal cresting. Regarding the Renaissance church of the Assumption, we can highlight its tower, at the foot of the building, and its door composed of a semicircular arch between pilasters. The frieze and cornice that cover it are decorated with forged balls and pinnacles.
ACCESS
Open access to the urban areas. For the church, respect the hours of worship.
OUR RECOMMENDATIONS
The archaeological site called Abrigo de la Hoz de Vicente is very interesting. It is within the Nature Reserve of las Hoces since it houses cave paintings from the Post-Paleolithic age.
Gallery
Minglanilla
Minglanilla
mas