David Blázquez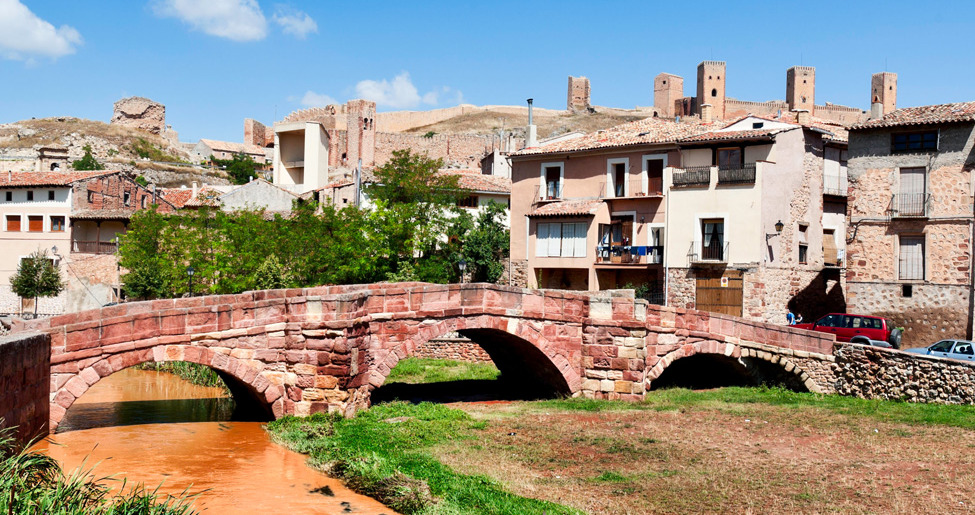 Visit
Molina de Aragón, located in the north-east of the region, is a city with a wealth of monuments. Its journey through the Middle Age dominates the general view which pours the wall out onto the hill that surrounds the village and blends in with the castle.  At the bottom, the Aragón tower observes from the hill and pesters the fortress reaped by the Barbican than can be distinguished from afar.
A walk through its streets infuses us with passages of cultures and times. As soon as we enter the extremely beautiful medieval Jewish quarter, we are taken to the Moorish territory at the other side of the river. Over the river stands the Romanesque bridge, which is a symbol of the town, built in red sandstone and made up of three arches. Next to the basin are the starlings that separated on each side.
Its Christian temples from different moments in art take use from the serene Romanesque beauty of Santa Clara, in the square with the same name, to Santa María la Mayor de San Gil. It was completely restructured after a fire in the 20th century; we pass by the Renaissance as reflected in San Pedro, with its beautiful Mudejar belfry or the Neoclassic style of the San Francisco convent.
As a witness to its splendour, the most significant palaces cry out to their most famous inhabitants through their emblems and engravings with their names. The house of Obispado Díaz de la Guerra, the Arias palace, the Montesoro palace...and amongst others stands out the Molina palace, "La Subalterna", which displays a great rounded archway, vaulted on the doorway with the shields of the Molina family from Castile and León.
HOW TO GET THERE
Access: A-II N-211
Gallery
Molina de Aragón
Molina de Aragón
Molina de Aragón
Molina de Aragón
Molina de Aragón
Molina de Aragón
Molina de Aragón
Molina de Aragón (Guadalajara)
mas