David Blázquez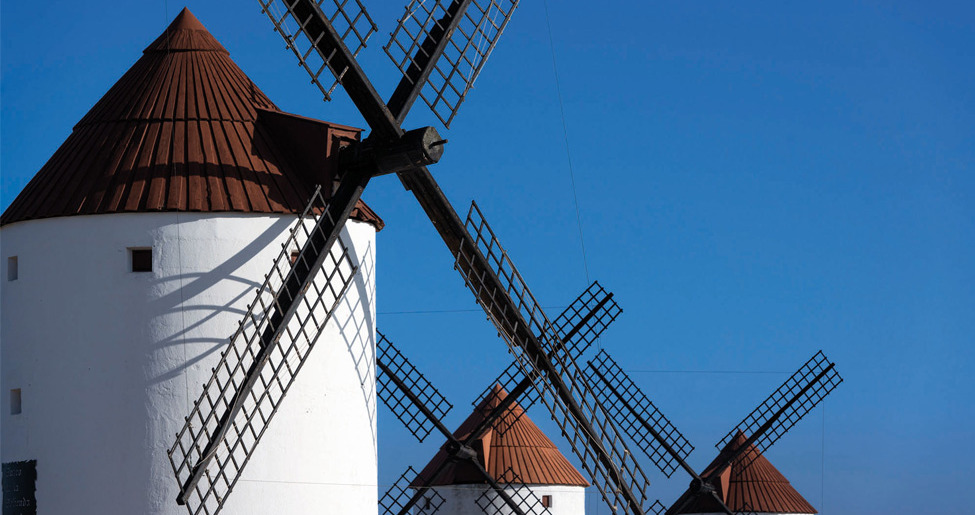 Visit
Mota del Cuervo, nicknamed "The balcony of La Mancha" due to its location on a hill and the mills that stand on it. Crossroads, place of craftsmanship, agricultural fields, historical enclave of manors...these are all signs that are spread across its streets and squares in the shape of buildings or complexes which provide the visit with an unbeatable flavour and define its Manchegan identity.
With regards civil constructions, the Pobres hospital stands out as a landmark of the journey and of style from the 16th century. The Plaza del Mercado, market square, from the 15th century, which stands out due to its large volume of business and it's also the bullfighting headquarters of the town.  La Tercia, with its tax functions, also dates back to the 15th century. The town hall is housed in the old Franciscan convent. Its numerous stately houses are an example of the secular activity and importance of the place, such as the house of the Counts of Campillo.
With regards religious architecture, the Trinitarios convent, San Miguel church or the chapels of Santa Ana, Nuestra Señora del Valle or Nuestra Señora de Manjavacas all stand out.
Within the industrial architecture, the pottery neighbourhood reflects the pottery business and tradition which is one of the town's selling points. The Nieves well is well preserved on the outskirts of the village.
But if there is an image which prevails in Mota del Cuervo, it is the group of windmills that monitor the flatland and they deserve to be visited and admired.
OPENING HOURS AND HOW TO GET THERE
Access: N- 420 N-301 AP-36
Gallery
Mota del Cuervo
Mota del Cuervo
Mota del Cuervo
Mota del Cuervo
mas