Travelling to Rome without leaving Segóbriga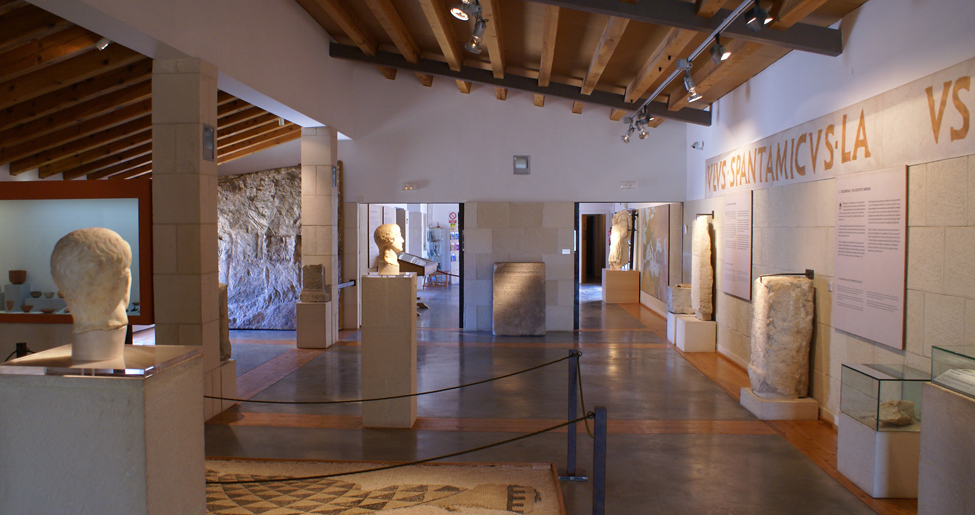 Visit
MAIN ATTRACTIONS
Remains of a Roman city, Segóbriga, perfectly preserved, located in a mountain known as "Cabeza de Griego".
WHAT WE'LL SEE
A sculpture of the Emperor Augustus' granddaughter, "Agrippina Maior". A mosaic found in the attorney's house of the mines. Quotidian objects. The city's origin and history. The society, the economics, the religion. An audiovisual material with 3D animations which rebuilt the urban trace, the theater and the Roman baths.
ACCESS
From 1st March to 30th April: 10:00-18:00. Monday closed, except public holidays. The access to the Park must be carried out 45 minutes before the closure.
The Park remains closed the 24th, 25th and 31st December and 1st anuary. The Archeological Park remains closed to the public the day of the pilgrimage to "la Virgen de los Remedios" (the Saturday before the last Sunday of May).
FUNFACTS
The full-sized recreation of a Roman house serves as a framework for the Museum. The Roman site is a National Monument since 1931.
Gallery
Museo - Centro Interpretación Parque Arqueológico de Segóbriga
Museo - Centro Interpretación Parque Arqueológico de Segóbriga
Museo-Centro de Interpretación del Parque Arqueológico de Segóbriga
mas