The first canvas of El Greco in Toledo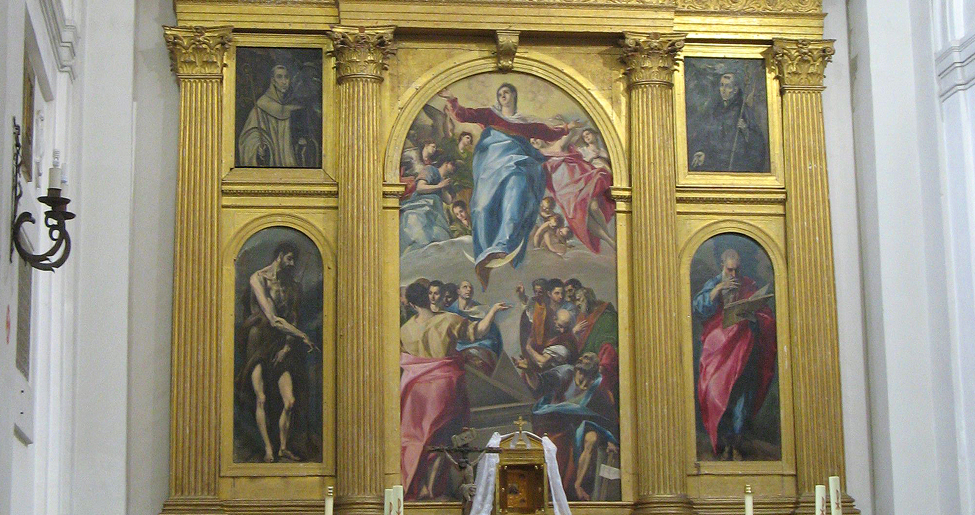 Visit
MAIN ATTRACTIONS
"Los Santos Juanes" and "Resurrección ante San Ildefonso" were the first paintings of El Greco in his arrival to Toledo.
WHAT WE'LL SEE
The grave where El Greco lies. There are also wooden and stone sculptures, reredos, fabrics, ceramics, liturgical music and sepulchral slabs.
ACCESS
Mondays to Saturdays: 11:00-13:30 and 16:00-19:00.
Sundays: 16:00-19:00.
PRICE
General entry: 2€.
FUNFACTS
The building was originally from the 9th century and created by Alfonso VI as the first authorized monastery inside the wall. It was restores in 1577 and it is recent Mannerist style.
Gallery
Museo-Convento de Santo Domingo el Antiguo
Museo-Convento de Santo Domingo el Antiguo
Museo-Convento de Santo Domingo el Antiguo
Museo-Convento de Santo Domingo el Antiguo
mas