Simple hands, anonimous artists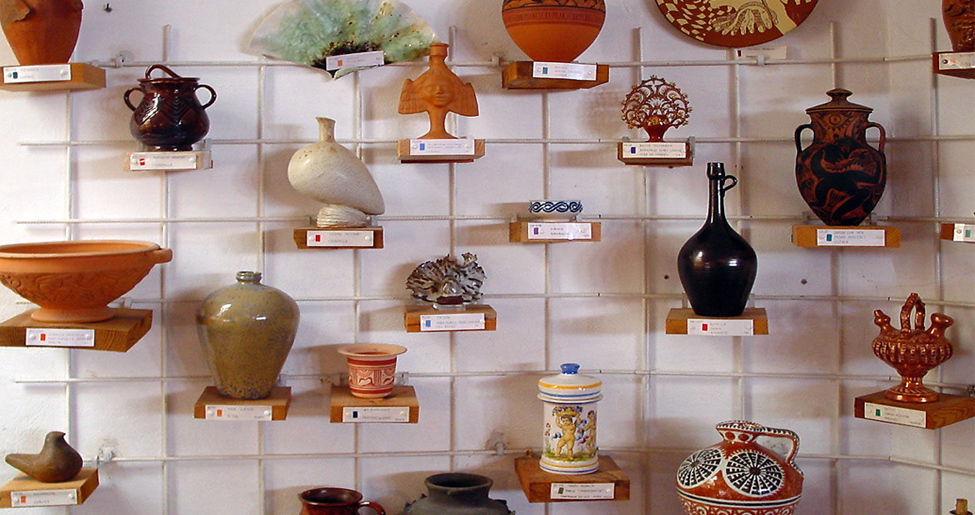 Visit
MAIN ATTRACTIONS
More than 2000 pieces from 47 Spanish regions originated from 575 different potters. Unique objects gathered in situ between 1973 and 1980 by the marriage compound by Carmina Useros and Manuel Belmonte. A great effort of strong research crowned by success after having travelled thousands of kilometres.
WHAT TO SEE
Six rooms, clustered by provinces, where a variety of clays, mud, textures, colors and artisan techniques is displayed, almost all boiled in a wood stove. There is also a reserved space for ceramic and ancient objects. A photographic sample shows us different artisans with their art and means of subsistence, shaping the raw material in silence, talking only with their hands.
ACCESS TO THE MUSEUM
The museum can be visited every day of the year and anytime of the day, prior notice to the person in charge.
Patro Gómez Navarro / (+34) 658067024
Entry: 2€
Retired people: 1€
CURIOSITIES
Chinchilla de Montearagón was the cradle of the provincial pottery, grown near Albacete. But the glorious history of skilled fingers to shape the clay and the mud is in the past. The potter's wheels and the ovens have stopped their activity from other times in recent days, left behind by the industrial production.
Gallery
Museo de Cerámica Nacional de Chinchilla
Museo de Cerámica Nacional de Chinchilla
Museo de Cerámica Nacional de Chinchilla
Museo de Cerámica Nacional de Chinchilla
Museo de Cerámica Nacional de Chinchilla
Museo de Cerámica Nacional de Chinchilla
mas