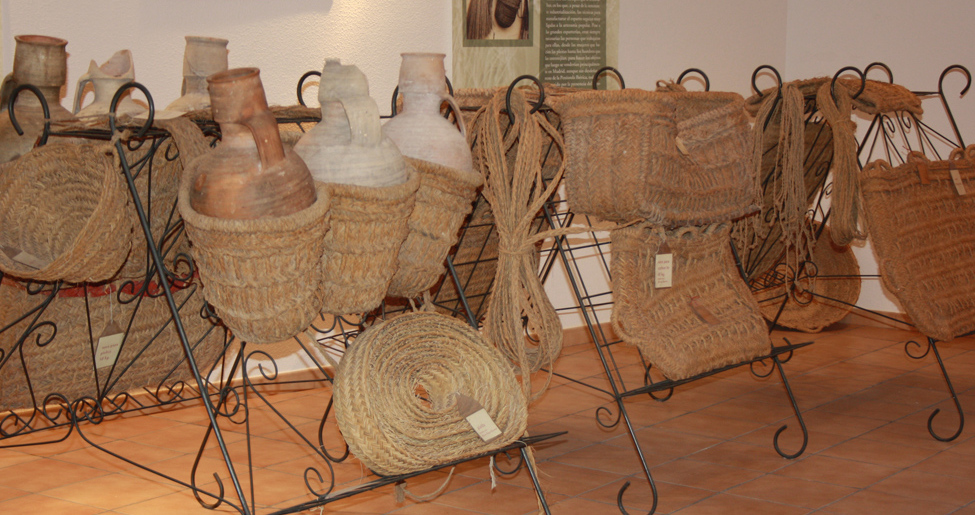 Visit
MAIN ATTRACTIONS
From the esparto (straw)emerged an artisan activity that served as a livelihood to many families in Spain. It is located in an ancient local place.
WHAT WE'LL SEE
The handmade elaboration of the "pleita", a short of corset where 15 branches of fiber meet called esparto. It is a collection of large baskets, baskets of carbon and ice measures and baskets for grape harvest. The exhibition is completed with pictures and historical documents.
ACCESS
Saturdays: 16:00-18:00
Sundays: 12:00-14:00.
Rest of the days: prior appointment.
PRICE
Global price: 2€.
FUNFACTS
A large number of objects are made with esparto apart from those which have been mentioned: ropes, espadrilles, scourers, to make plaster, etc. The modern culture of plastic ended with the typical works made of esparto.
Gallery
Museo del Esparto
Museo del Esparto
Museo del Esparto
Museo del Esparto
Museo del Esparto
Museo del Esparto
Museo del Esparto
mas