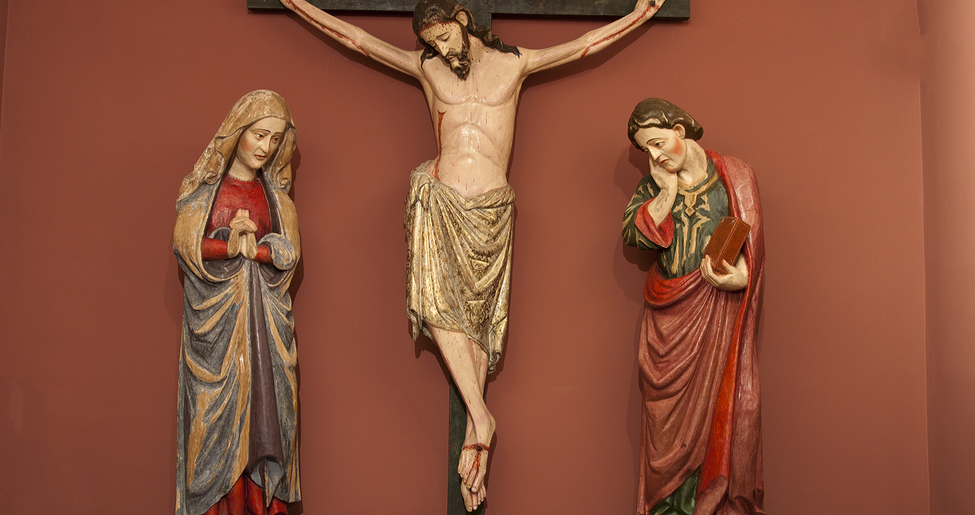 Visit
MAIN ATTRACTIONS
The Zurbarán's Girl Immaculate, works of Salzillo, Francisco Madrazo, Vicente Carducho, etc. Altogether form more than 200 works of art.
WHAT WE'LLSEE
We can contemplate the religious art and fine arts from the 12th to 20th century; areas for the archaeology, philately and goldworks; prehistoric, Visigoth, Greek, Carthaginian, and Roman pieces; paintings, sculptures, clothes, manuscripts and codex.
ACCESS
Winter timetable (September 1st-May 31st): Tuesdays to Sundays: 11:00-14:00 and 17:00-20:00.
Rest of the year: 11:00-14:00 and 16:00-19:00.
Monday and Sunday afternoons and from January 10th to March 10th: closed.
PRICES
Individual: 3€
Groups: 2€
FUNFACTS
The museum is located in an ancient neoclassic palace called Antigua Casa de los Barrena, in front of the Cathedral.
Gallery
Museo Diocesano Arte Antiguo - Inmaculada de Zurbarán
Museo Diocesano Arte Antiguo - Inmaculada de Zurbarán
Museo Diocesano de Arte Antiguo
Museo Diocesano de Arte Antiguo
Museo Diocesano de Arte Antiguo
Museo Diocesano Arte Antiguo
Museo Diocesano de Arte Antiguo
Museo Diocesano Arte Antiguo
mas