The last hat and ancient traditions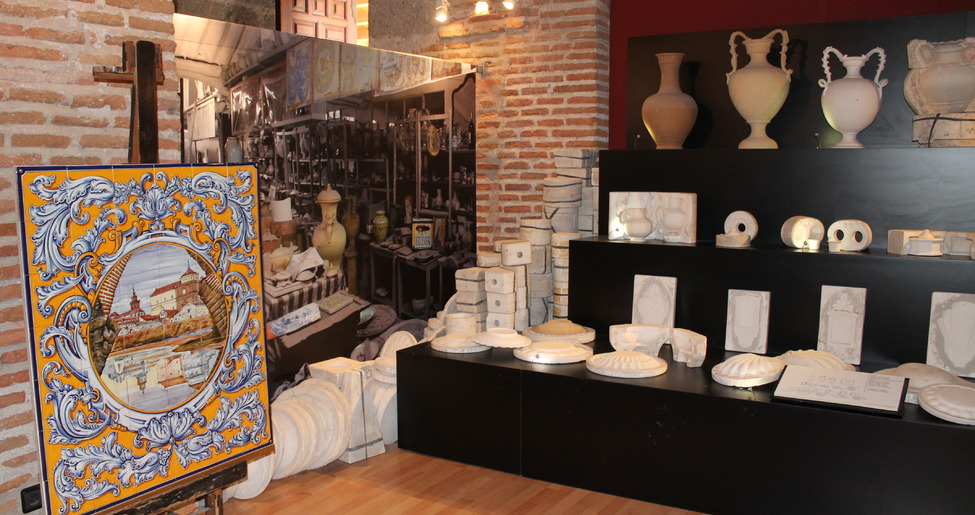 Visit
Recently restored, the Talavera de la Reina Ethnographical Museum is located in one of the most industrial and ancient buildings of the city: an olive press from 18th century which belonged to San Jerónimo Convent. Inside there is an archaeological site from the same period, ancient tanneries where the leather was colored and hardened.
WHAT WE'LL SEE
The museum shows off a variety of costumes and traditions of the city and the region, divided in four rooms.
The first one is dedicated to Las Mondas, a party of special touristic interest and one of the most ancient ones in Spain.
The second room is about the farm work and ranching, which were important for the future of Talavera. Inside we can see the reproduction of a farmstead with all its items for the everyday of a family of farmers. Besides, there are tools for the farm work. Finally there is a review of Bajo del Alberche Channel and the Press of Cazalega's construction, which changed the way to work the land, from non-irrigated land to working with an irrigation, introducing new farmings in the area and increasing the number of population because of the arrival of settlers to work this farming lands.
The third room is dedicated to commerce, with hat shops as a main character, a local traditional business with a big importance in mid-20th century. This room is complemented with the museum's warehouse which can be visited and keeps the original hat shop and machinery. There, the visitor can enjoy an explanatory video about the interesting process of making a hat.
The fourth room of the museum is the pottery section, where they explain how the ceramics of Talavera –which is worldwide known– is produced and made. You can see how they shape and paint it apart from seeing the potter's wheels, the molds or the basic tool of every artisan master.
ACCESS
Free entry.
Timetable
Winter
Tuesday to Saturday: 10:00-14:00 / 17:00-19:00.
Sundays and public holidays: 10:00-14:00.
Summer
Tuesday to Sunday and public holidays: 10:00-14:00.
CONTACT
Ronda del Cañillo
Telephone: (+34) 925814903
Gallery
Museo Etnográfico de Talavera de la Reina
Museo Etnográfico de Talavera de la Reina
Museo Etnográfico de Talavera de la Reina
Museo Etnográfico de Talavera de la Reina
mas