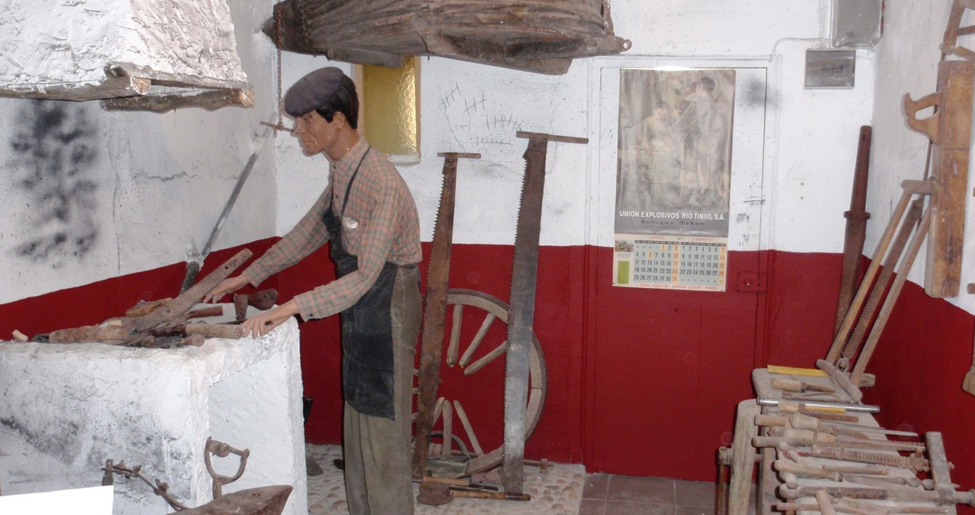 Visit
Essential to know the ancient customs of the inhabitants of the Campo de Montiel area, this museum shows us, in two sections, the farmer and shepherd home and the life in the village. A walk through diverse places and objects: the house, the ornaments, bee tools, the school, the forge, the cheese factory, the trolleys, the shops and the esparto hard work. Example recreations of washing places, two archaeological sites and coastal and Mediterranean ecosystems.
Special mention to Azafrán Observation Center, La Casa and Molinos de Río. Indeed, a space which joins together history, culture and environment resulting in an ecomuseum, a mix with own personality.
ACCESS
Free entry.
Monday to Friday: 9:30-13:00 / 15:00-16:30.
Saturdays and public holidays prior appointment at (+34) 967350061 / (+34) 967350181.
FUNFACTS
Tiriez –Arabian passage of cattle– is a district from Lezuza village with barely 500 inhabitants. It is located in the Roman Via Augusta which linked Cartagena with Mérida and Cádiz.
Gallery
Museo Etnográfico de Tiriez
Museo Etnográfico de Tiriez, Albacete
mas