The only one in the country
David Blázquez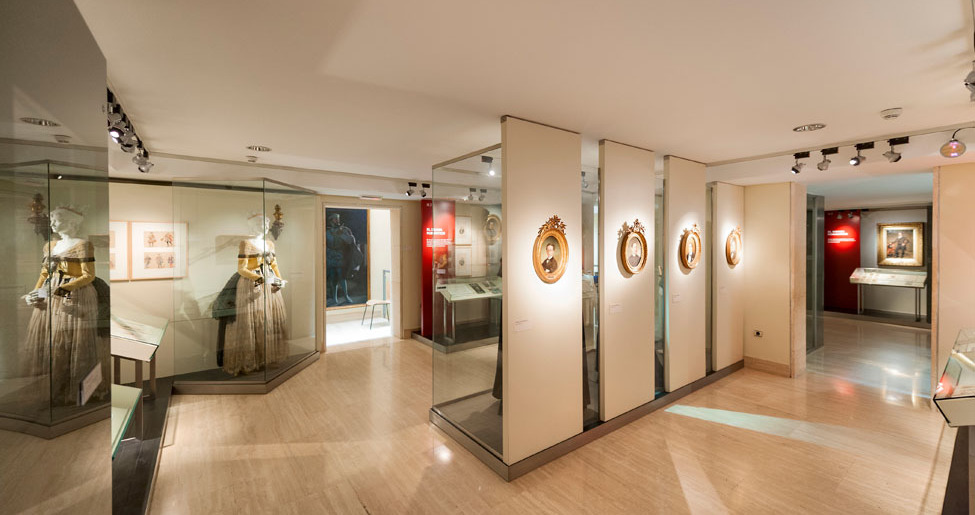 Visit
The National Performing Arts and Music Institute, under the authority of the Education, Culture and Sports Ministry, is the only one to manage the National Theater Museum of Almagro. It is located in Maestres de Calatrava Palaces –an ancient building erected by the middle 13th century and restored between 1994 and 2001 to be the museum's headquarters–.
Due to its richness and variety of contents and for being the only one exclusively devoted to the performing arts history in the country, the aim of the National Theater Museum is the acquisition, preservation, conservation, cataloguing, researching and spreading the cultural legacy produced in Spain since its beginning.
TOUR
The insides of the National Theater Museum are a historic tour which starts with the Greco-Roman theater and runs through the medieval theater, with a special interest in the "Misterio de Elche" and "La Celestina" to continue with the theater of the Golden Age, the corrals of comedies, the performing activity of the 18th century, the Romanticism and "Don Juan Tenorio" as the critical part of the performing activity of the 19th century, the vanguards of the 20th century and the Art theater, the opera, the operetta, the dance and the frivolous flapper, to end up with the establishment of the national theaters, the Spanish festivals and the theater art from our days.
Its collections are a valuable material to know the performing arts and the artists and creators who have been in our stages. More than 10,000 pieces are remarkable on paper: set design, figurines, drawings and picture cards. The richness of the museum is completed with the paint, sculpture and photography (more than 30,000 pictures since 1870), suits (more than 2,000 since the late 18th century), miniatures, little theaters, musical archive, administrative documents and season programs from different Spanish theaters.
THE BUILDING
The museum has a surface of 2,213.68 square meters, in three storeys, arranged in three exhibition halls on the three floors, library, storehouses on the basement and intermediate level; offices on the upper floor and a fortified tower and, finally, a Mudejar cloister to carry out temporary exhibitions, theatrical performances and educational workshops.
The museum includes also the San Agustín Church as an exhibition place and the ancient silo as storehouse.
TIMETABLES AND PRICES
Information here.
CONTACT
E-mail: taquilla.mnt@inaem.mecd.es
Telephone: (+34) 926 261014