When the Christian Monarchs were in Chinchilla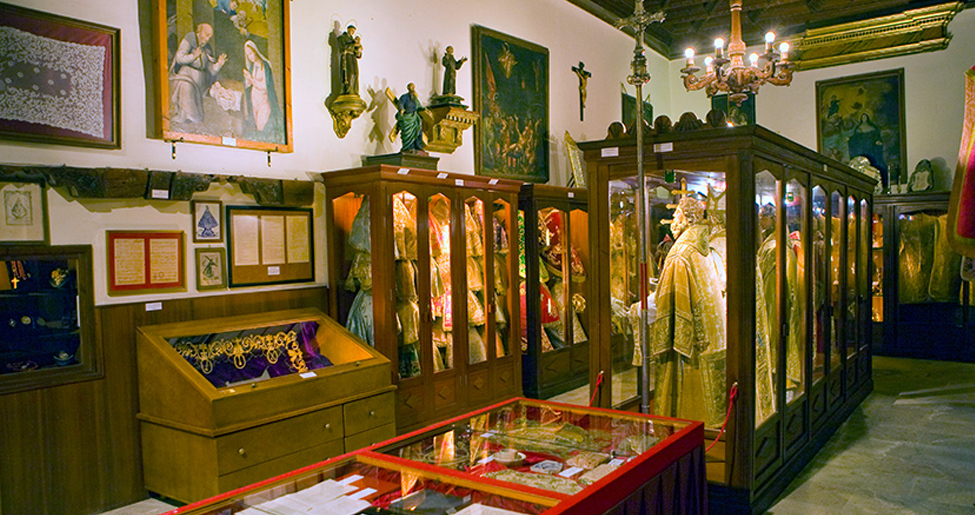 Visit
Chinchilla Church Sacred Art Museum is located in a room where the ancient parochial sacristy was and there a historical and artistic great value ensemble of works are exhibited.
Religious art, sculpture, painting, goldwork and ecclesiastic clothes. Capes from 19th century of the ancient image of Santa María Magdalena, choir books, parochial books, jewels and vestments. The vestments were mandatory for the bigger orders (priests, deacons and subdeacons) until de second Vatican Council.
The "Cruz de Roca". In front of them the Christian Monarchs signed the privileges of Chinchilla as a noble and very loyal village in the middle of the summer, in August, four years before of the first Colón's trip to India which turned out to be America. Another two attractions are the "Gran Reja" by Antón de Viveros and the Great Painting Panel "Noli me tangere" (don't touch me), where we can see the emergence of Christ to Magdalena. Both art works are from 16th century, the second one is very colorful, Flemish style and very detailed landscape.
ACCESS
From Monday to Sunday, except Wednesdays, the museum is open half an hour before and after the mass. To make an appointment you need to phone (+34) 967260039.
Entry: 1€