Spanish artists from XVI and XVII centuries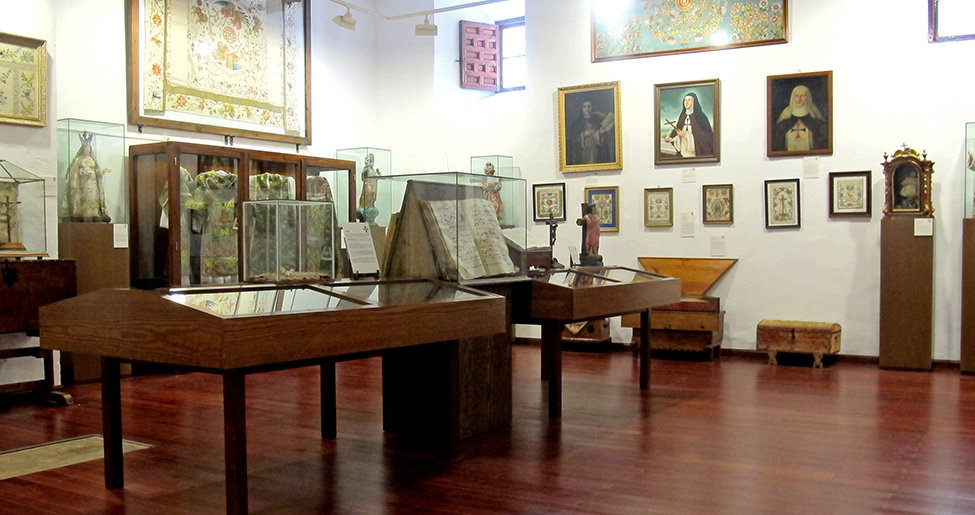 Visit
MAIN ATTRACTIONS
A paintings and imageries collection of Spanish authors from XVI and XVII centuries.
WHAT WE'LL SEE
Sacred Art in general. Gold work, ornaments, gold embroidered fabrics (chasubles and kerchiefs), heirlooms, missals and gospels from XVII century to our days.
ACCESS
Mondays to Sundays: 10:00-12:30 / 16:30-19:00.
Individual price: 2€. Groups: 1€.
FUNFACTS
The convent of the Trinitarian Recoletas, from XVI century, has a Herreriano style It is declared Historical-Artistic Monument. The convent has a simple and austere appearance and its central cloister and church have a characteristic Baroque air style.
Gallery
Museo Trinitario
Museo Trinitario
Museo Trinitario
Museo Trinitario
Museo Trinitario
Museo Trinitario
mas